Paint a Smile this Halloween with Snazaroo Face Paints
Halloween is almost upon us and it will soon be time to transform yourself into a terrifying Vampire, spooky ghoul or other frightful beast! These Snazaroo Halloween Face Painting tutorials are as easy as 1, 2, 3 so you'll complete your magical transformation in no time. Get ready to strike a pose and pull some frightful faces!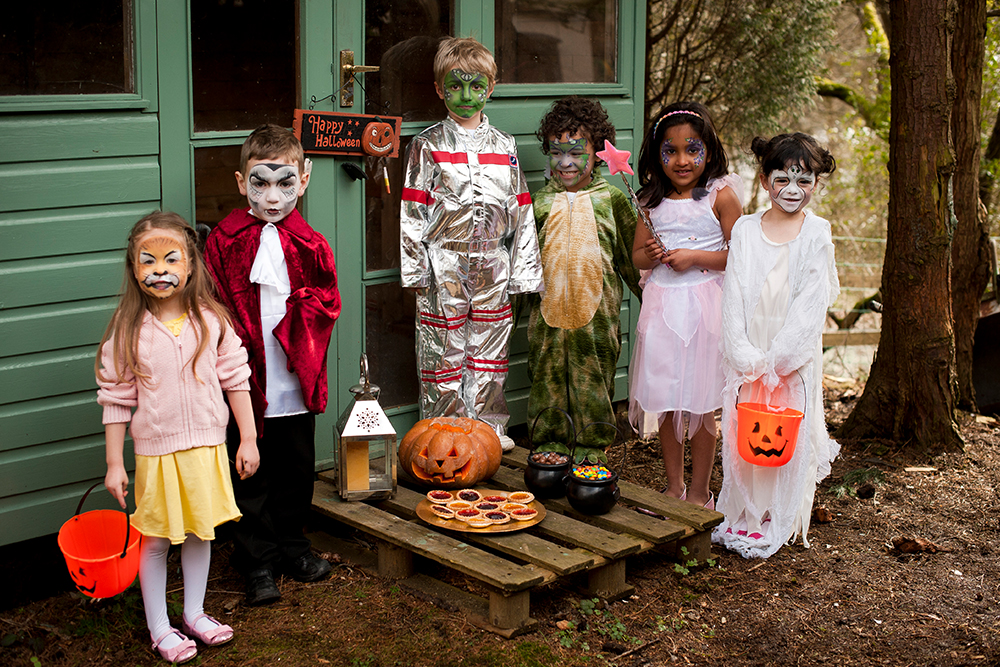 Snazaroo Face Painting supplies allow children and adults to enter a world of colour, inspiration and above all fun. All Snazaroo products are made to the highest quality and safety standards – it's no wonder that they are widely considered to be the world's best!
Our selection of Snazaroo products are perfect for Halloween and have everything you'll need to finish off your spooktacular costume. These tutorials are sure to provide you with loads of inspiration for your ghoulish costumes – whether you're a child or an adult! With just three easy steps to each tutorial you'll complete your transformation no sooner than you're able to say 'Abracadabra'!
Vampire
You're sure to trick some unsuspecting victims with this 'fangtastic' Vampire face paint design – just make sure you're back before sunrise! There are two variations to try your hand at – just download the instruction sheets below for each version.


Pumpkin
This colourful rainbow pumpkin is so fresh it's just been picked from the patch! A colourful take on a Halloween tradition – with this design you're sure to carve out a new Halloween classic.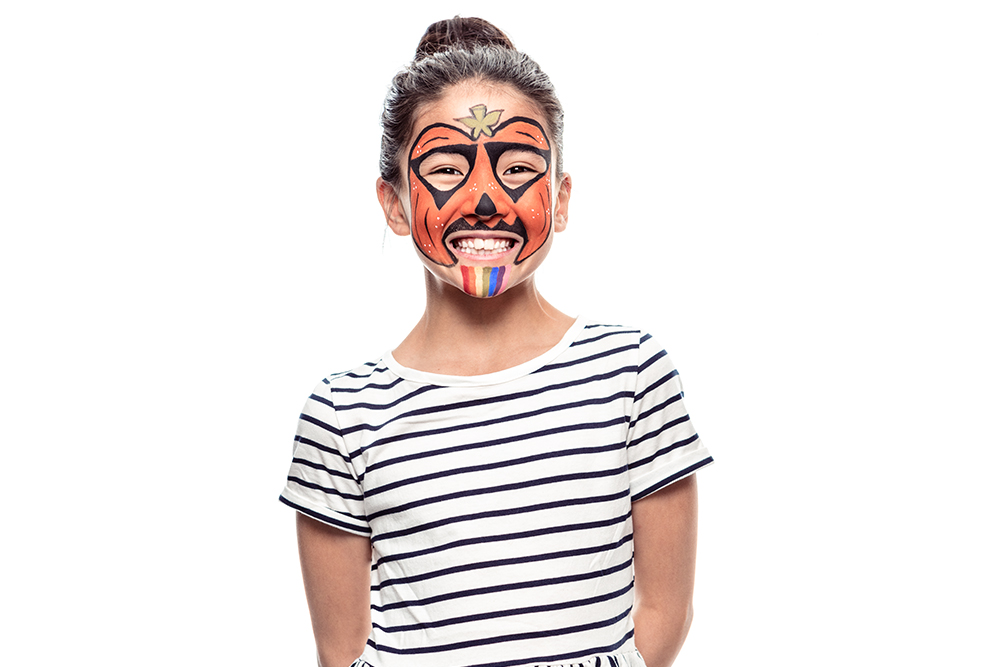 Mummy
This classic Halloween look is so simple to create using a monochrome white and black palette. Bandage bound, you won't be able to escape the Mummy's curse!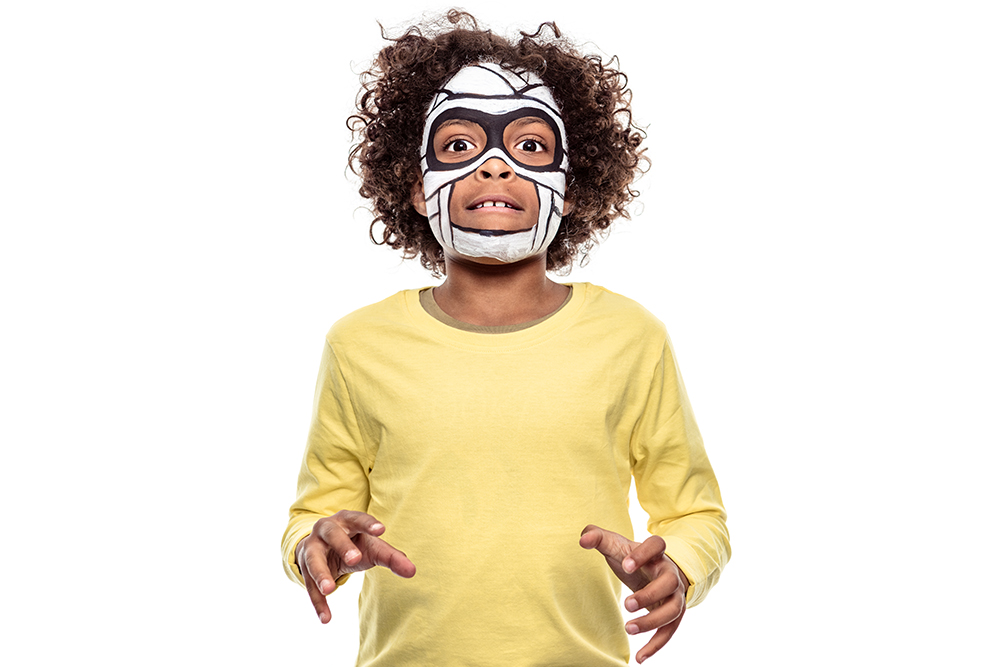 Witch
This spooky design will have you casting spells in no time! Get ready to watch your cauldron bubble and take to the skies on your broom!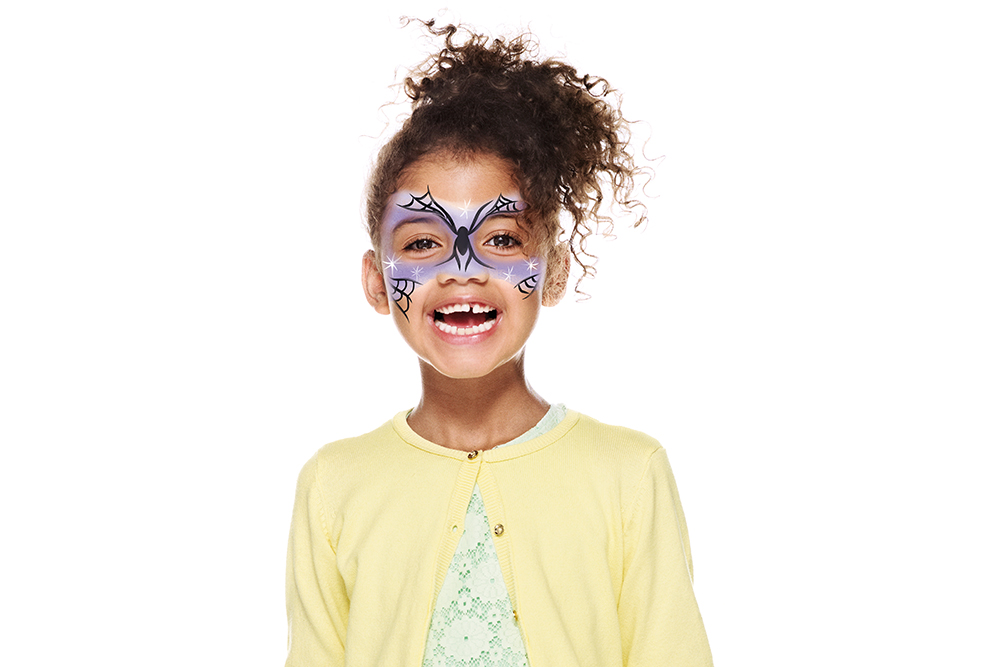 Zombie
This undead ghoulie is sure to send shivers down the spines of those who cross your path this Halloween.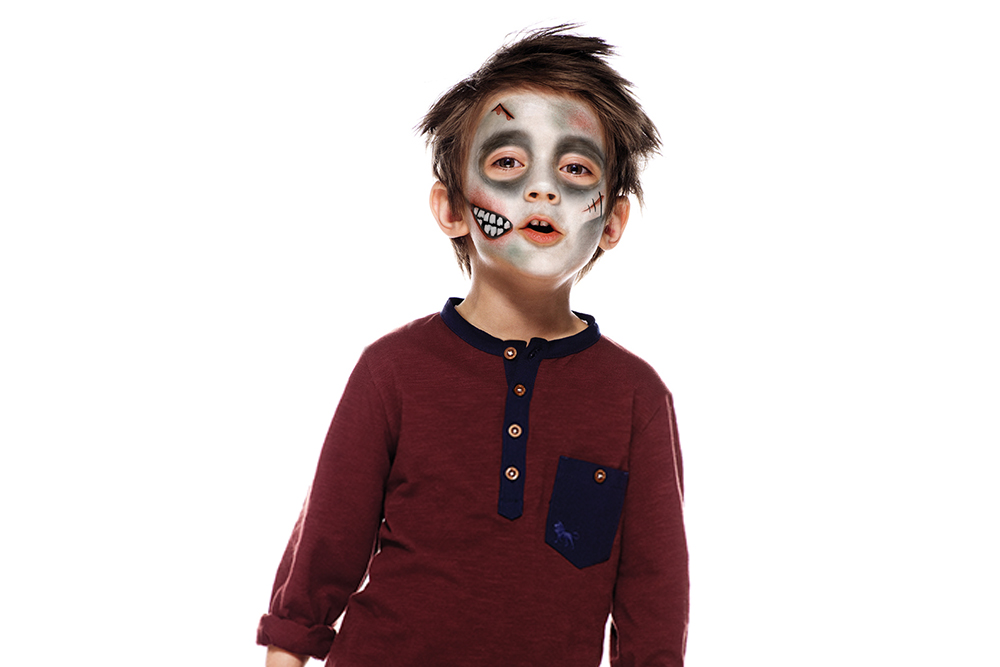 Sugar Skull
Get ready for the 'Day of the Dead' with this Mexican-inspired spooky skull design. Follow these three simple steps and you'll be ready to ghoul it up any day of the week!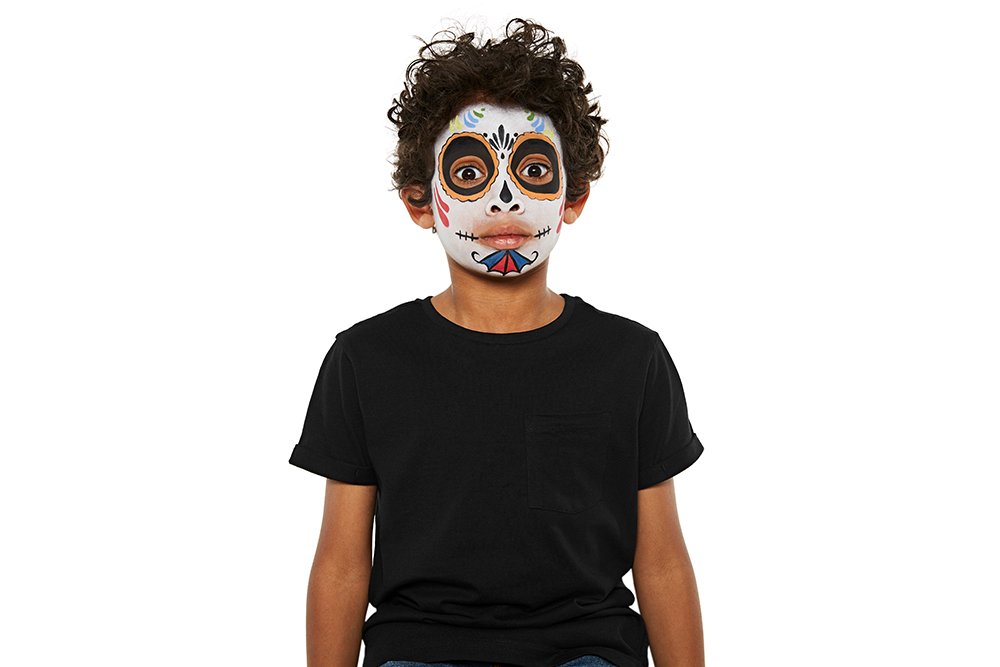 Cat Zombie
Surprise your friends with the hiss and snarl of the Cat Zombie during Trick or Treat. You're sure to be the spookiest kitty this Halloween!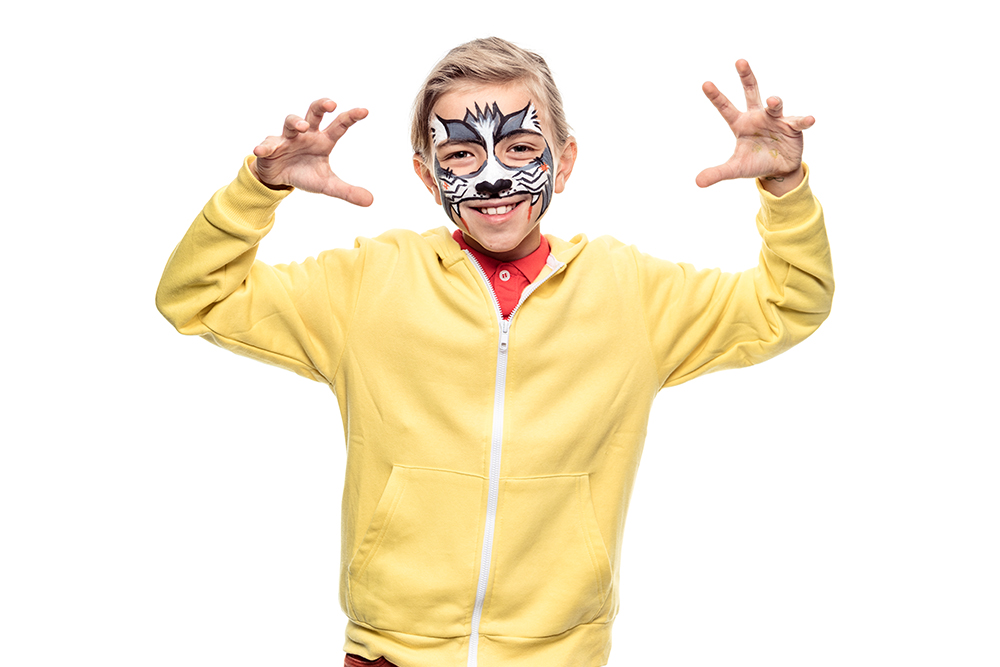 Snazaroo Face Paints are made in the UK using only approved ingredients that are fully compliant with EU and US toy and cosmetics regulations. Fragrance free, cruelty free and made using only premium cosmetic ingredients, these paints are friendly to even the most delicate of skin. They are easy to remove with soap and water or a baby wipe. There's no need for scrubbing or the use of harsh removers.
If you're new to face painting be sure to take a look at our 'Beginner's Guide to Facepainting'. Visit our Snazaroo F.A.Q page for frequently asked questions.
You can find our full range of Snazaroo Face Painting Supplies online. Discover more about these products on our Snazaroo Product Information pages.