Introduction to Unison Hand Made Soft Pastels
Unison Soft Pastels are a professional quality pastel, handmade in the UK using the finest materials. They are made to Hersey's original recipes – carefully calculated and formulated to guarantee high pigment load, vibrant colour and a smooth buttery texture. Loved by amateurs and professionals alike, these versatile pastels can easily be blended and are considered to be the finest on the market.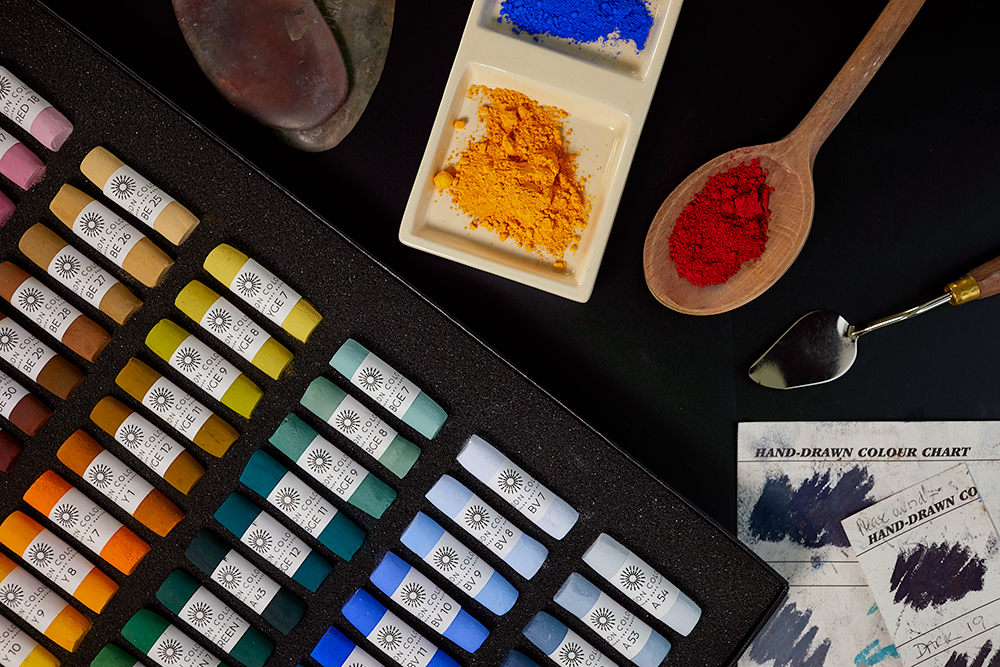 The Unison Colour Headquarters are nestled in the heart of the Northumberland National Park – an environment that has helped to inspire the production of many beautiful shades of pastel. In fact it was the clarity of light and subtlety of colour in Northumberland that led Unison's founder, John Hersey to move there with his family. Since then the fells, hills, forests and trees have influenced Unison's colour range.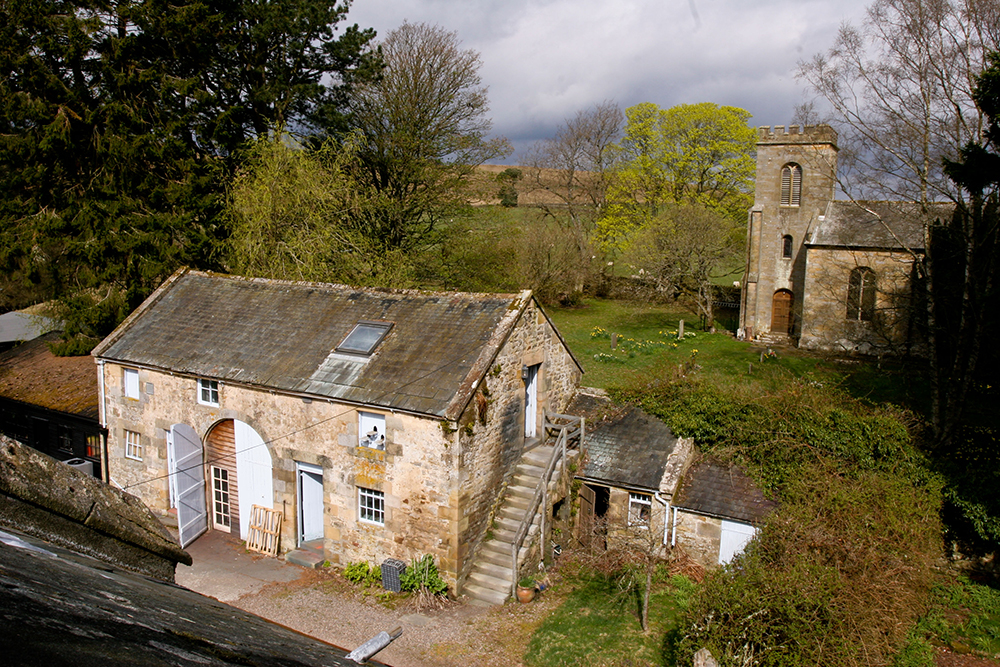 Nearly quarter of a million pastels are made at their headquarters every year by a small team who are dedicated to ensuring that Unison pastels remain the best soft pastel on the market. Unison Soft Pastels are popular with artists of all abilities due to their quality,versatility and ease of use.
History of Unison Soft Pastels
Unison Colour was founded by artist John Hersey after finding that most commercially available pastels did not offer the quality or texture of pastel that he required. Shop bought pastels he could source had a tendency to break and did not deliver vibrant colour or consistent quality. These were qualities that his work relied on, so he began to make his own. Over time Hersey developed a professional quality pastel that matched his colour vision and had a lovely buttery texture – it was the Unison pastel that we know and love today!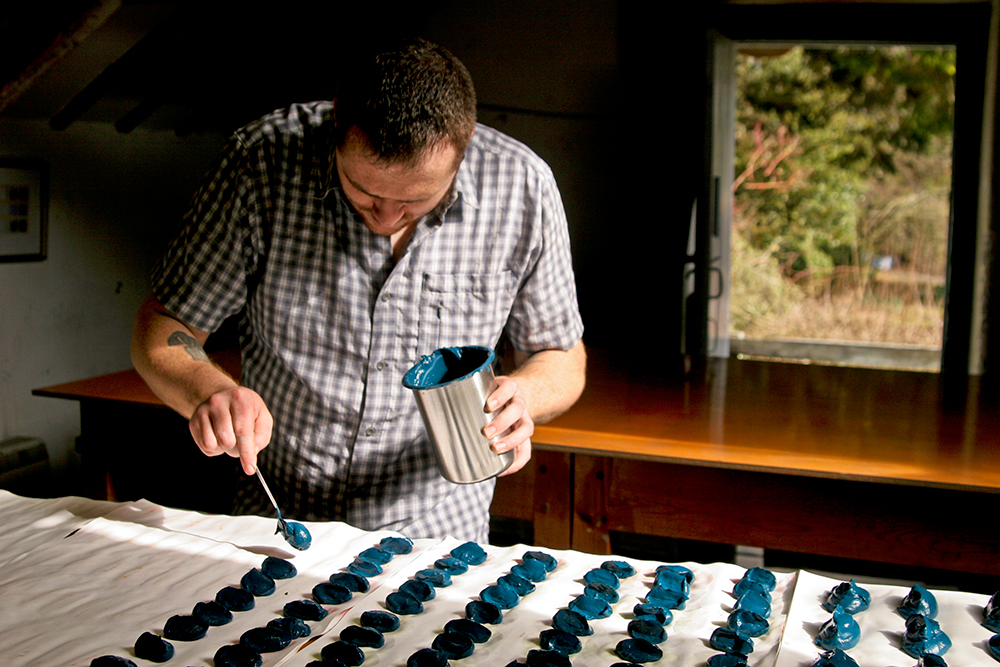 Production of Unison Pastels began in the Hersey home in the old coach buildings of Thorneyburn Rectory, while the top bedroom was used for packing and storage. Hersey's pastels delivered excellent colour and texture, and in 1987 he decided to offer his product to fellow pastallists. At their first event they took their kitchen dresser along with 117 colours of pastel down to an art materials show in London, not expecting there to be much interest. In fact it was quite the opposite! There was immediate interest, and their pastels have grown in popularity ever since. Since his first pastels were created Hersey worked to improve methods of production, colour sequences and the texture of his pigment mixtures in order to produce the best soft pastel possible.
The Pastels
Unison Soft Pastels are still made to the same recipes created by John Hersey. These recipes guarantee the same reliable, highly-pigmented colour and smooth, buttery texture from batch to batch. The manufacturing of Unison Pastels still remains a completely handmade process. As demonstrated in the video above, each pastel is hand cut, rolled and left to dry – this 'hands on' method ensures a high quality product and also means that pastels can vary slightly in shape and size.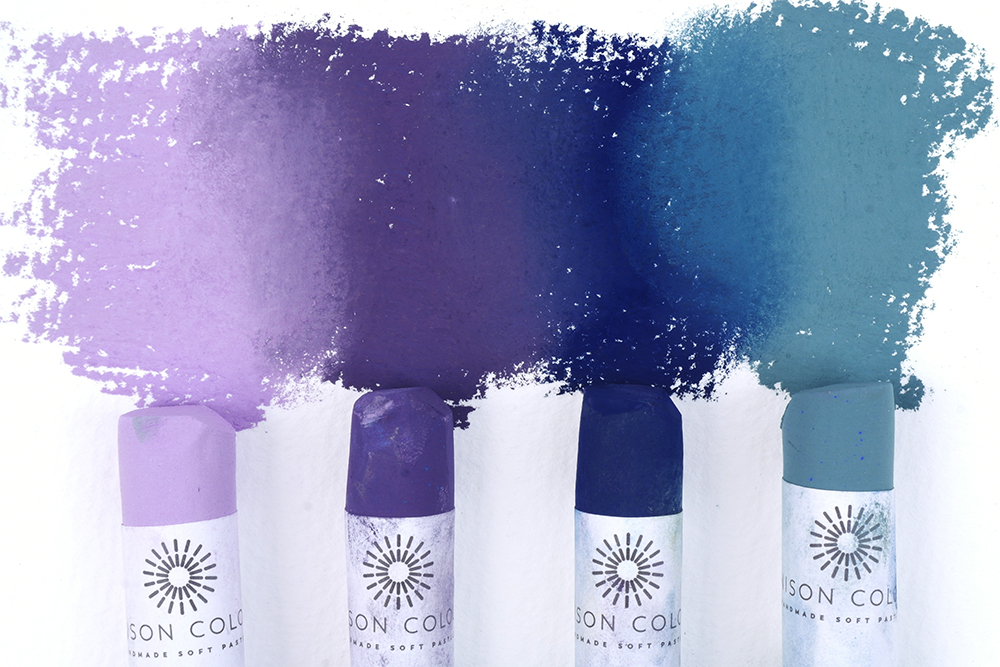 Application of colour can be done with ease as their soft texture lends itself well to blending and they are also fully water soluble. Although these pastels work beautifully alone they can also be mixed with a variety of other mediums – use them in combination with watercolour, oils, charcoal or pencil to create a range of different effects. As only the highest quality artists pigments are used in their production these pastels offer the best lightfastness – this will ensure that your work stands the test of time!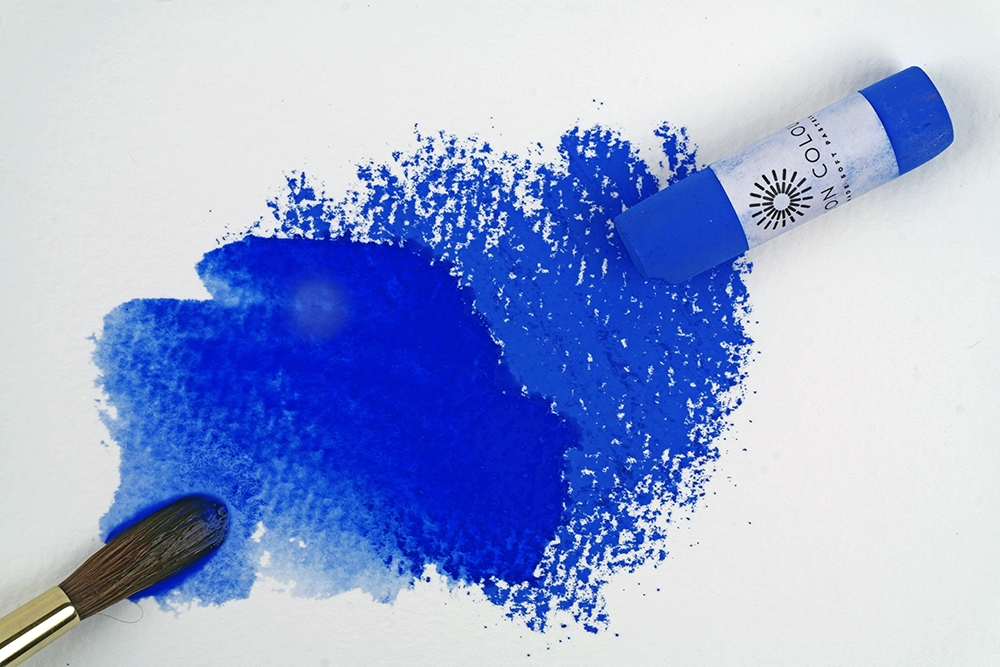 Unison Soft Pastels cover a broad spectrum of colours and are collected into various related colour groups. These groups allow for easy selection of related hues, and include a selection of additional colours to complement the main groups. The company are no stranger to acting on customer feedback and suggestions – in fact the latest addition to their range, the Dark colours, were created in collaboration with their associate artist Robert Dutton. Dutton required a new selection of colours for creating the richest, darkest tones possible. Unison have also worked with artist Zaria Forman to create a range of colours after she struggled to find the perfect shades of blue for her seascapes and icy landscapes. The result of this partnership was a selection of oceanic blues perfect for capturing the bluest of waves or the oldest arctic ice – available in the Unison Soft Pastel Ocean Blue Set (OB1 to OB12). This dedication to creating a product that is tailor made to meet the needs of today's artists demonstrates Unison's commitment to producing the highest-quality professional artist's materials.
Using Unison Soft Pastels
Unison Soft Pastels offer a distinctly soft and buttery texture compared to other commercially available pastels. We tested them out on white Clairefontaine Pastelmat alongside Sennelier Soft Pastels. While each pastel offered vibrant colour, the textures of each pastel were noticeably different. Sennelier pastels were much more chalky in their consistency and crumbled much more when in contact with the surface. Unison pastels are revered for their buttery texture and this property was apparent when we tested them out. The colour does not feel as dry when in contact with the surface. Not only is their application smoother, but colour feels much easier to manipulate on the surface.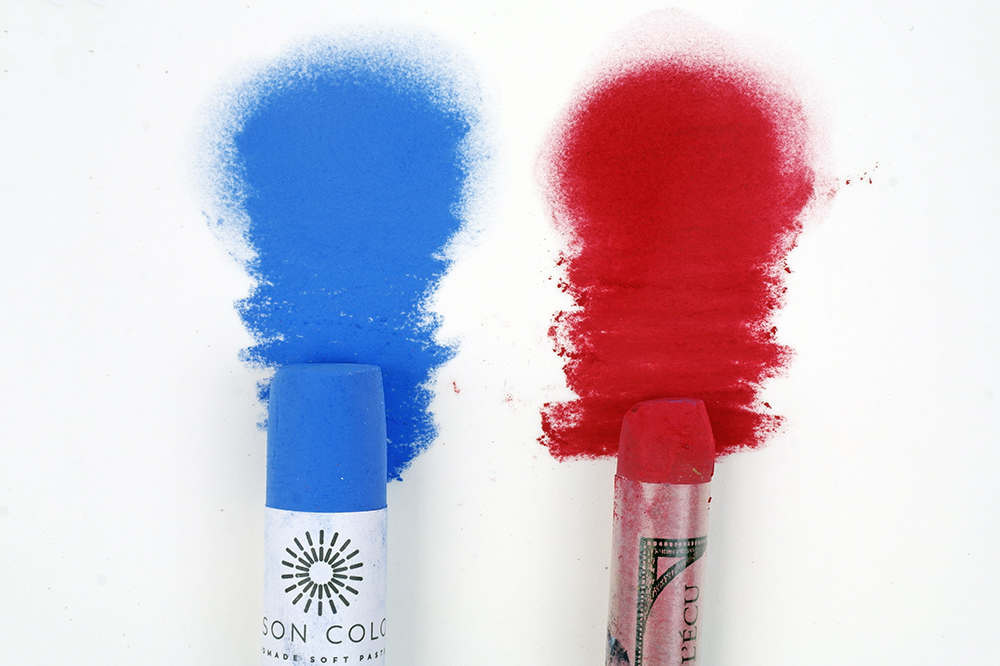 We also tested the easy blending qualities of Unison pastels on Light Blue Pastelmat, alongside our Sennelier Soft Pastels. As Unison pastels are easier to move and manipulate on the surface it was easier to make a smooth gradient from one colour to another. They also deposit much less dust and loose pigment as their texture is more buttery – making less mess in your workspace!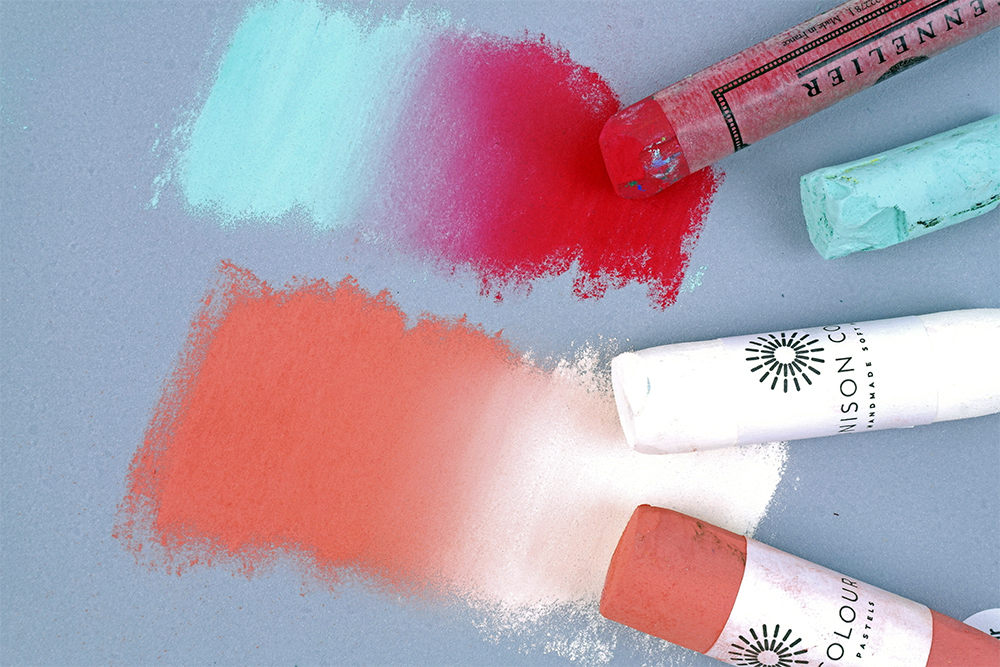 Unison pastels also offered beautifully opaque colour, even on very dark papers.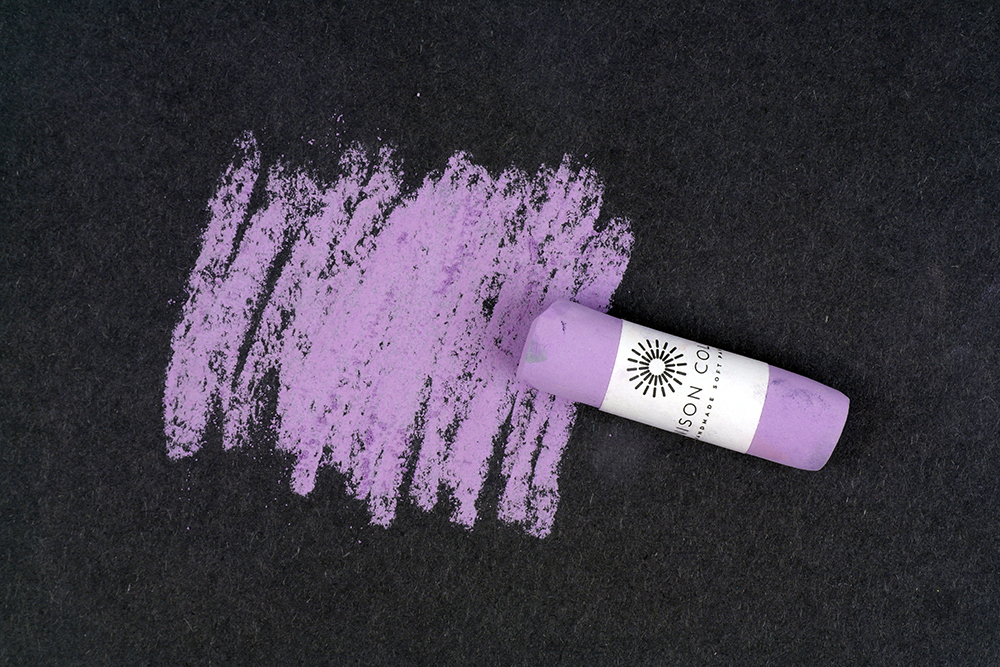 We now stock Unison Soft Pastels in a range of 72 colours in singles and also in a variety of themed and curated sets. Discover our full range of Unison Soft Pastels online.