How to Choose the Right Acrylic Paper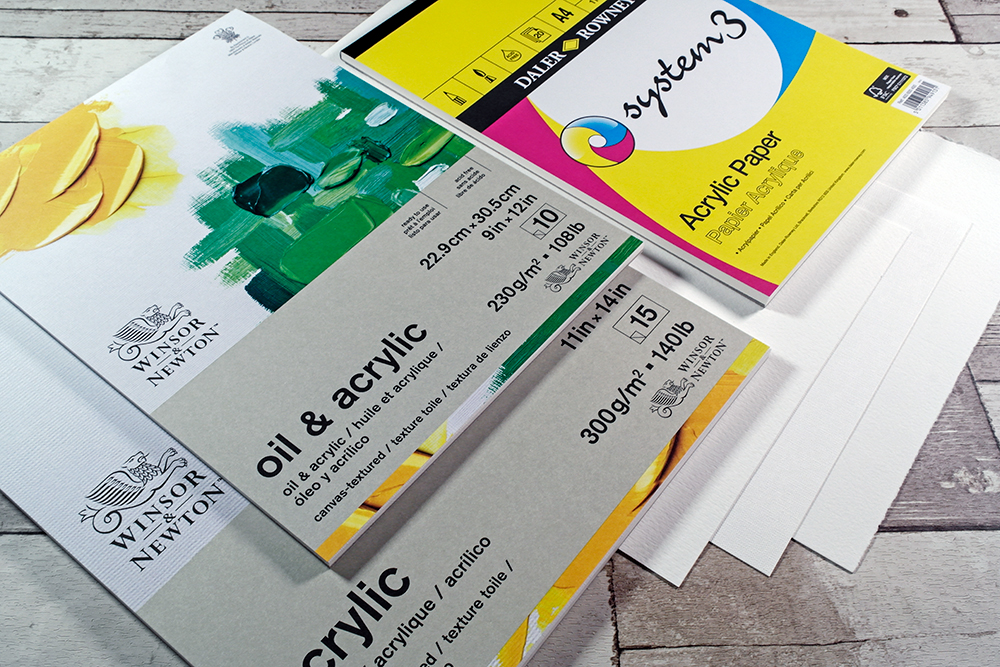 Acrylic Painting Papers offer artists a surface with the look and feel of traditional canvas, but the affordability of paper. With a texture that provides tooth and drag, acrylic papers are ready to paint on as soon as they're in your hands. But with so many papers available how do you make your choice? In this blog post we'll help demystify the process of selecting your perfect acrylic paper.
Acrylic Paints are an incredibly versatile painting medium that you can use on seemingly limitless surfaces. While stretched canvas has historically been the surface of choice for acrylic artists, today's manufacturers also offer a wide range of acrylic painting papers that give you more options than ever before! Whether you're an enthusiastic acrylic painter, or you're just starting out, it can be difficult to settle on a paper for your acrylic painting. If you're looking for something more affordable than stretched canvases, or are on the market for something portable to take to your painting classes, you might just discover that acrylic paper is the surface for you! Navigate to one of the topics using the links below or continue reading for a full overview.
---
What is Acrylic Painting Paper?
Acrylic Painting Papers are quite unlike other artists' papers. Paper manufacturers make them for the sole purpose of acrylic painting. Because of this their properties maximise the performance of acrylic paint and increase their durability and tolerance. Perhaps the most noticeable quality of acrylic paper is its texture. Most acrylic papers are embossed with a canvas like pattern. This texture gives the paper some of the familiarity of stretched canvas and also mimics its tooth and drag. There are also papers that have a surface similar to a NOT or Rough watercolour paper. This texture gives them a similar resistance.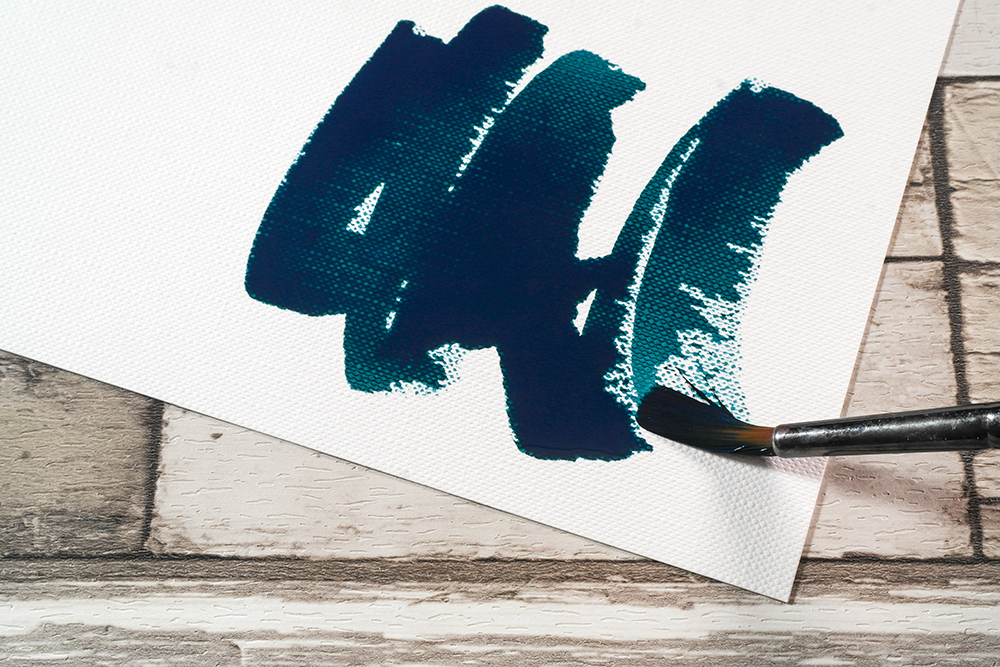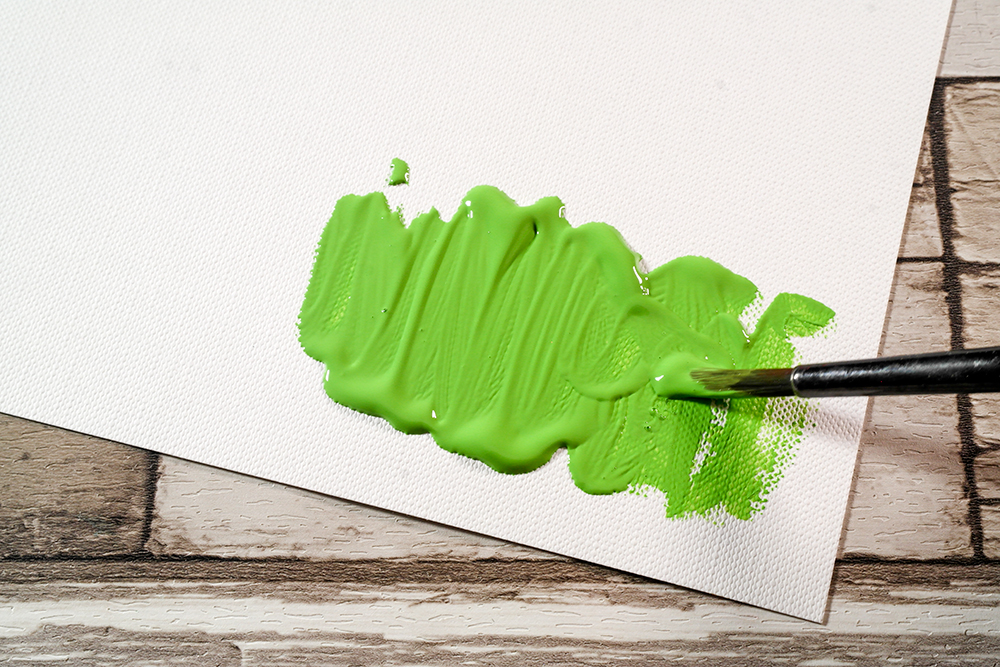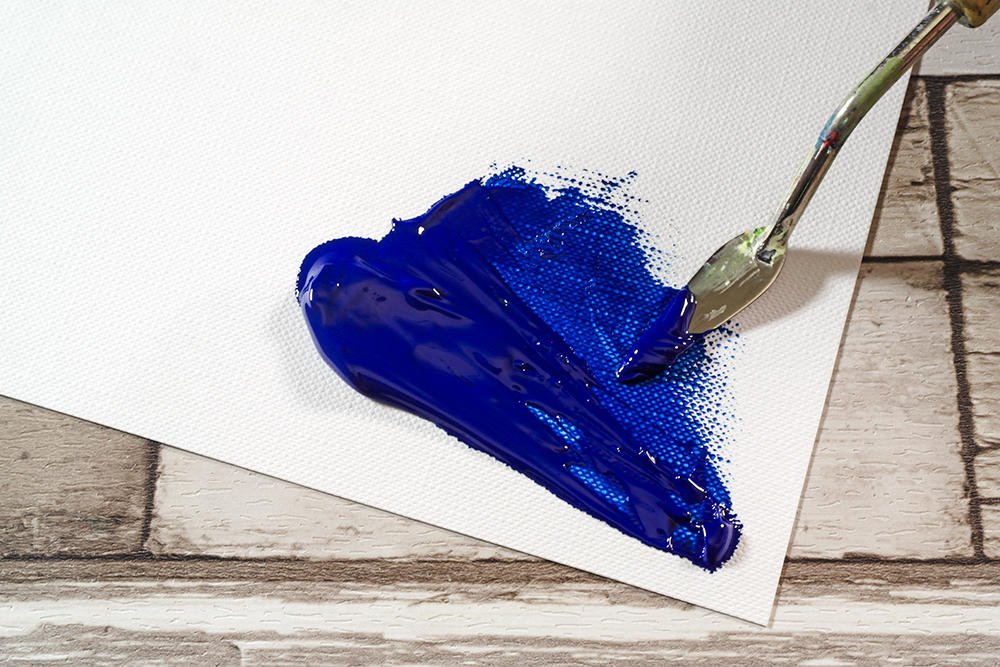 Acrylic Papers typically have an off-white appearance and are made from high quality, acid-free cellulose pulp. Typically these papers are of a heavier weight and will withstand heavy and repeated applications of acrylic paint and mediums. Acrylic Papers are also contain treatments to provide optimal absorbency to improve adhesion.
Why should I use Acrylic Painting Paper instead of Canvas?
If you've never tried painting on acrylic paper before you might be wondering what benefits it offers over traditional stretched canvases. Well liked by both beginners and professionals alike, paper has become an increasingly popular surface due to its affordability and convenience.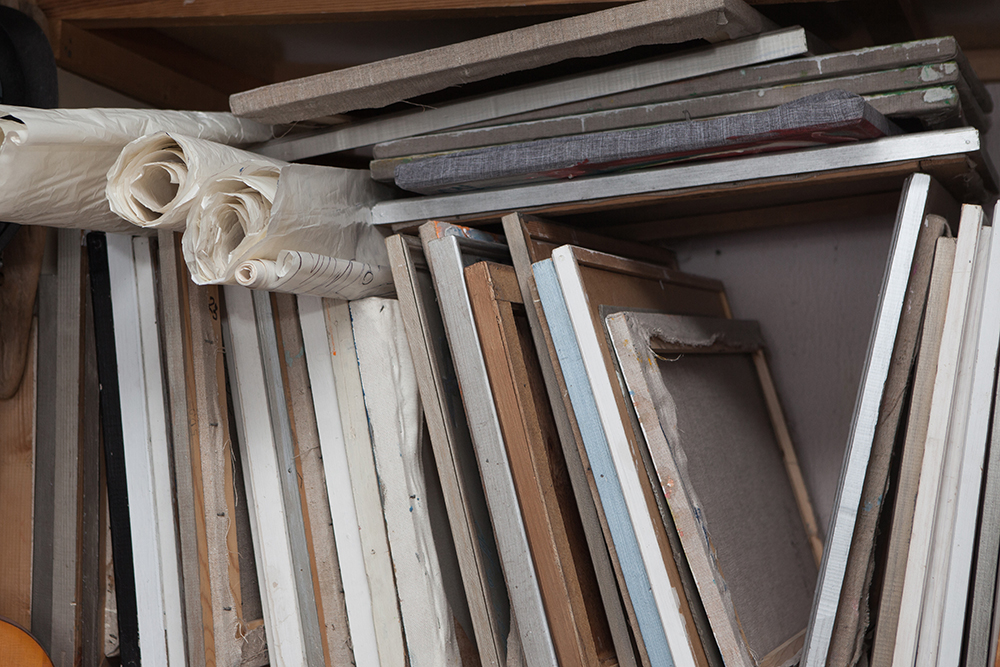 The cost of stretched canvas can certainly seem intimidating to beginners. The economic price of paper not only makes the medium more approachable, but also means you have less worry about 'wasting paint' or ruining an expensive stretched canvas. This means fewer inhibitions to your creative process! It's also more conducive to creating quick studies. Making it easier to test out your skills or ideas before committing to a canvas. However, acrylic paper is also equally suitable for final paintings. Work on paper feels less formal than canvas. If you wish, you can mount your paintings on board or frame behind glass to give them more rigidity and protection.
Acrylic Paper is also much more portable. It's much less cumbersome – making it appealling to artists attending classes or plein air painting sessions. Paintings on paper are also much easier to store or ship as they take up much less space.
Another appeal of acrylic paper is that there is no prepping or priming required. These papers contain treatments and buffers that ensure the best performance of your acrylic paints, without the need for gesso and priming before hand. There's also no faff with stretching or keeping the canvas taut with wooden keys!
Our range of Acrylic Painting Papers
We stock a great selection of Acrylic Painting Papers from popular brands like Winsor & Newton, Arches, Fabriano and more. All these papers will bring out the best performance of your acrylic paints without the need for prepping and priming. They're ready to paint on as soon as they are in your hands! Our Acrylic Paper range includes: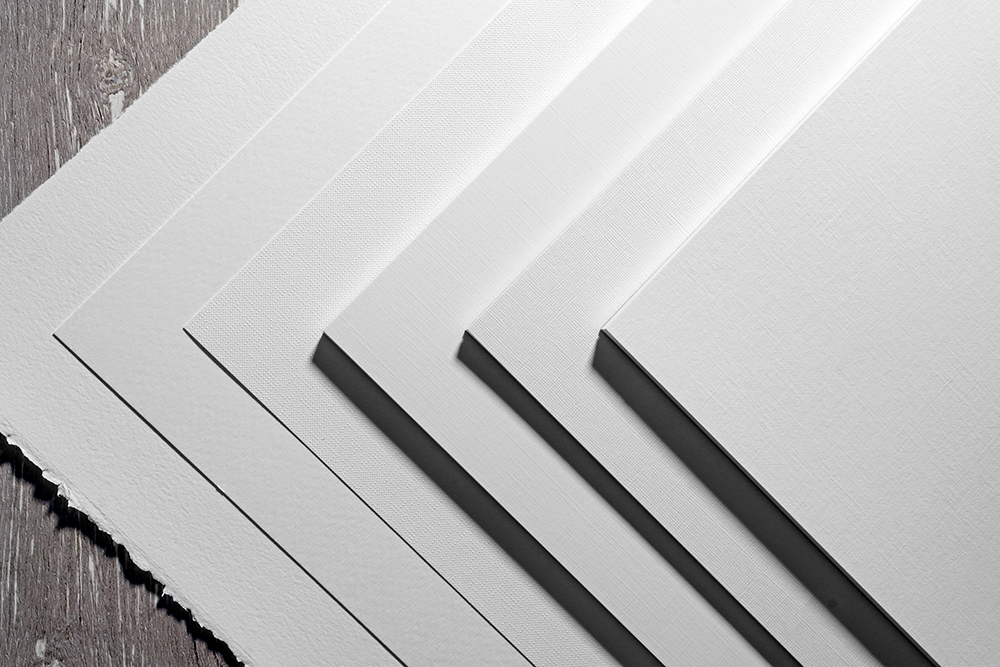 All the papers above have a surface with a canvas pattern or have a texture similar to NOT watercolour paper. Although Arches Huile is specially formulated for oil painting, it is equally suitable for acrylic painting. You may find that more fluid applications of acrylic bead slightly on the surface.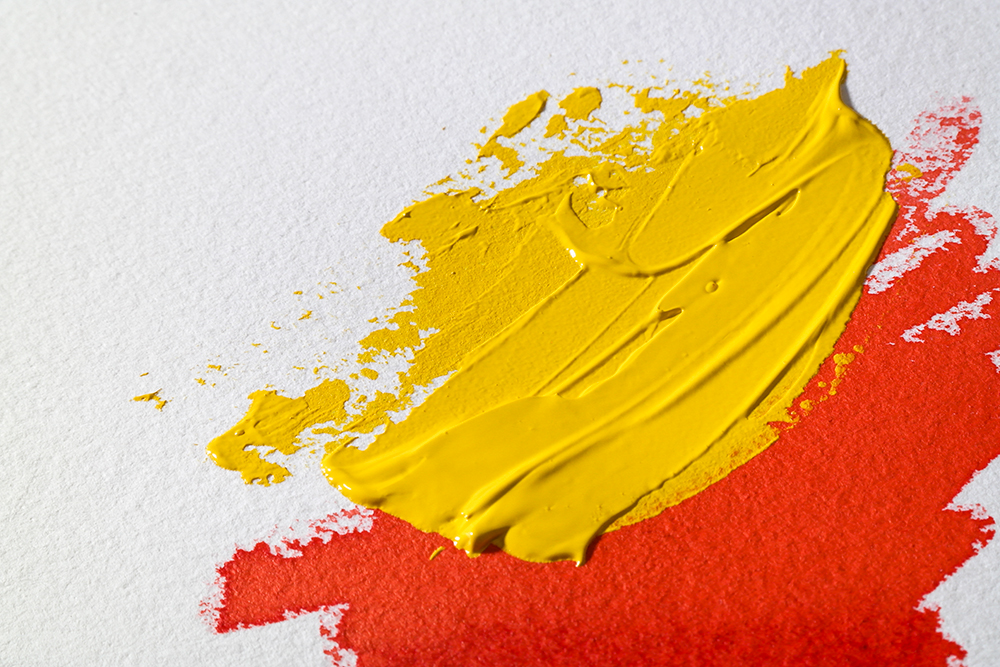 While not strictly an acrylic paper, we also offer Canvas Pads. These pads are filled with primed sheets of canvas material so offer similar benefits to acrylic paper. They are, however, the exact same sort of material you'd find on a stretched canvas or board.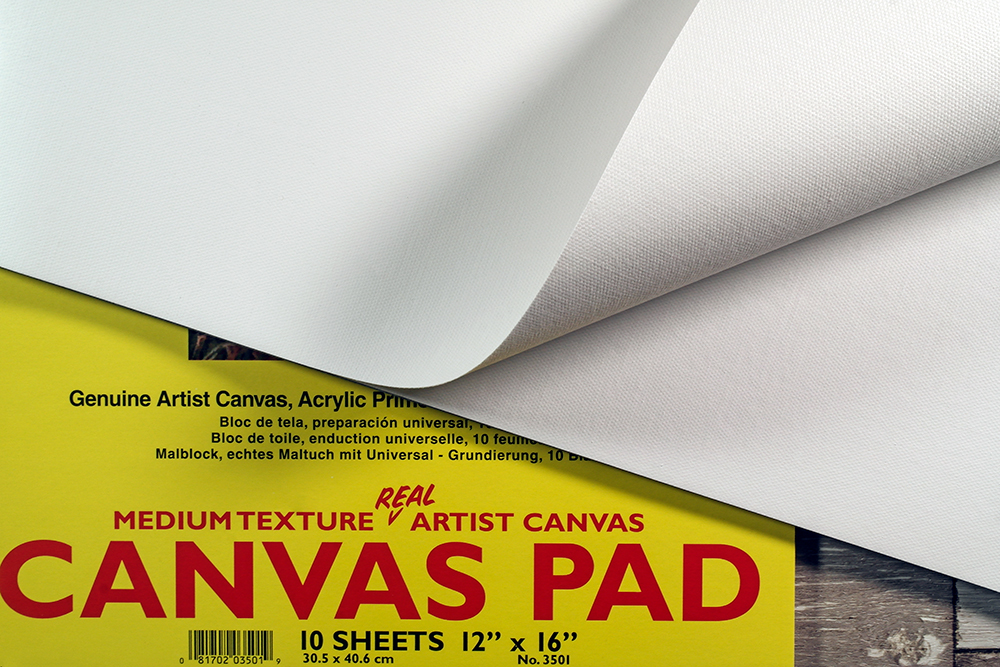 Canvas Pads are flexible and the sheets are gummed together at one end. They do buckle if you use quite hefty applications of paint or ink, but can be taped down to minimise this effect. Like paper, they're great for getting down quick ideas and compositional ideas.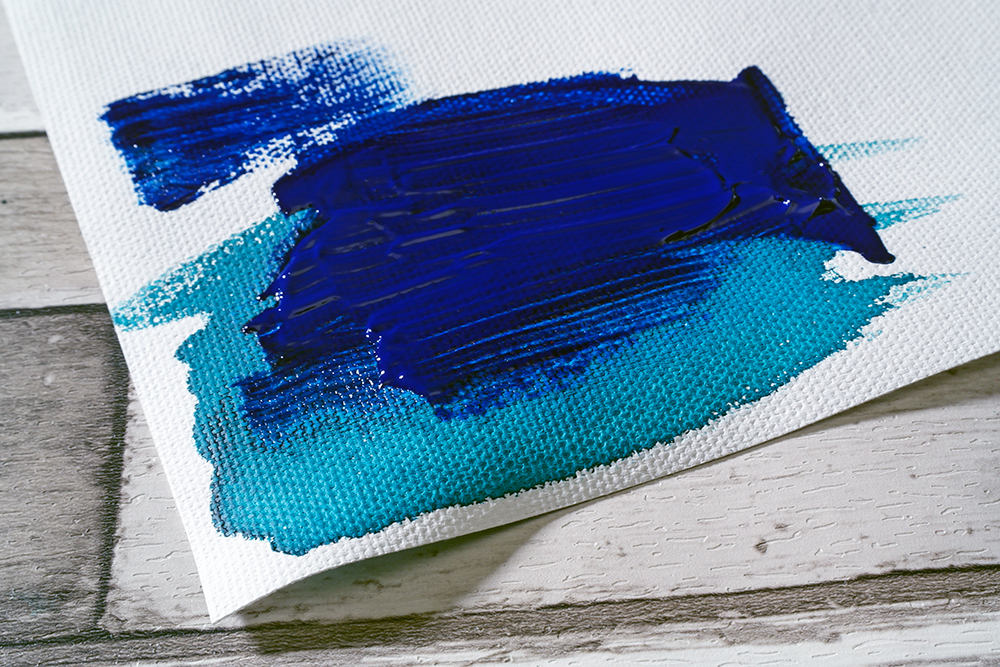 Do I have to paint on Acrylic Painting Paper?
The beauty of acrylic paint is that it works on almost any surface. So no, you don't have to use your acrylics on Acrylic Painting Paper. The real benefit of acrylic paper is that it's design works seamlessly with acrylic paints without the need for prepping or priming. However, since the invention of acrylic paint, artists have painted on all kinds of surfaces – everything from watercolour paper to scrap cardboard! If you do opt for a paper that doesn't market itself as an acrylic paper, there are some things you will have to look out for.
Other Papers Suitable for Acrylic Painting
Theoretically, you can make almost any surface accept acrylic paint given the right preparation. While working on woods, glass and masonry can involve a lot prep – painting on papers and card is relatively straightforward. If the longevity of your acrylic painting matters to you, then there are a few things you'll need to consider.
Fibre content
It's important to consider the composition of your paper if you want to ensure the longest possible lifetime of your paintings. Not all papers use archival quality materials. Paper manufacturers make archival surfaces from either cotton or woodfree pulp (both used for their long life). They also both contain buffers to increase their alkalinity. Cotton Linters are the main component of cotton papers – they offer the purest form of cellulose for papermaking. Woodfree papers contain wood pulp with lignin removed to ensure it is archival. You may also see it referred to as 'Chemical Pulp'. You can split archival papers into two broad categories: conservation grade (woodfree papers) and museum grade (cotton papers). While museum grades offer the best quality and resilience, conservation grade is more budget friendly, less durable but still archival.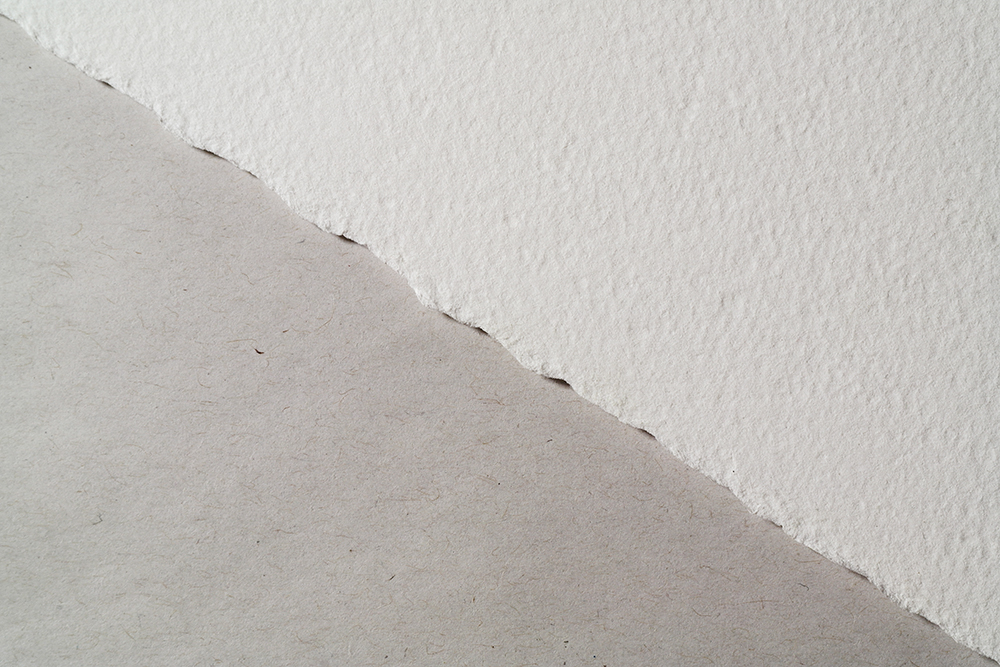 Sizing
Most art papers contain some sort of sizing to control their absorbency and water resistance. It's an important part of papermaking that gives us surfaces with a wide variety of absorbencies. This allows artists to select papers suitable for everything from watercolour painting to printmaking.
Manufacturers add size internally in the paper pulp, externally after the sheet is dry or both to increase the strength of the sheet and control absorption. In a sized paper, your colour should sit on the surface of the sheet and retain its vibrance and luminosity. Gelatine (an animal-derived ingredient and by-product of the meat industry) is traditionally used to size papers. However a lot of today's papers use synthetic alternatives like AKD (Alkyl ketene dimer) in its place. If you're a vegan artist, or want to cut down on the amount of animal-derived art materials you use, this is something you may need to consider.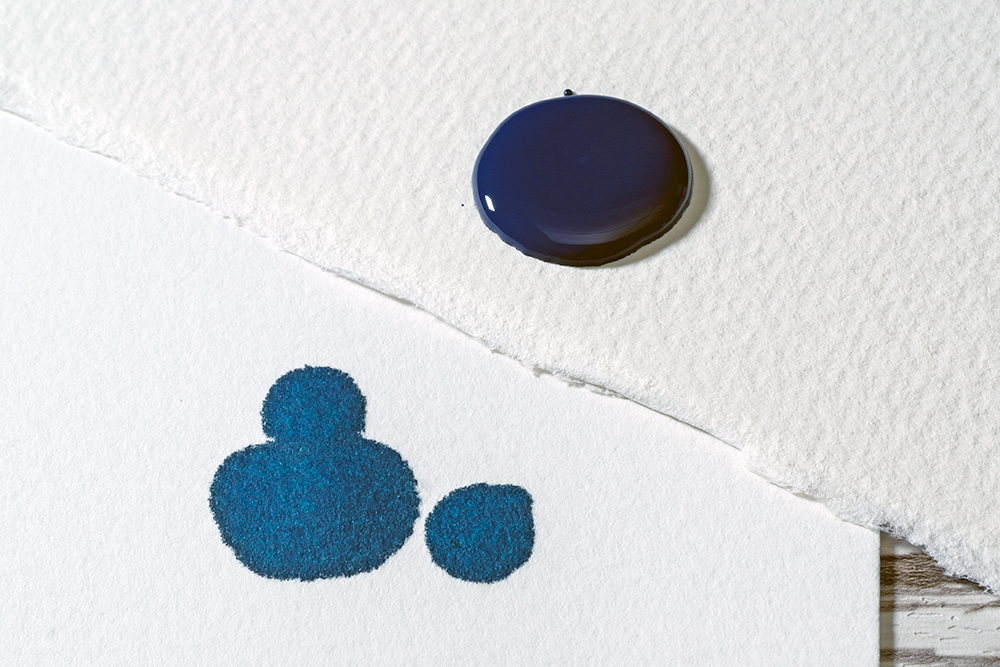 If you're working on soft sized or waterleaf (non-sized) paper you'll find that your acrylic paints will dry more quickly than on a hard sized paper. This is because the lack of sizing will allow the water in your acrylic paints to absorb more quickly into the sheet. The loss of water through the sheet or by evaporation into the air is what helps acrylics to dry. If water is drawn through the sheet easily because there is no sizing, and is also evaporating into the air, the drying rate will speed up. Working on sized papers, like Watercolour paper or dedicated Acrylic Papers, will avoid this.
Weight
Papers are available in all kinds of weights – from the very lightest newsprint (45gsm) to the heaviest watercolour papers (640gsm). As a rule, the heavier the paper, the better it will stand up to repeated applications of colour and medium. If you use lightweight paper you may find the paper cockles or buckles. Cockling is an uneven buckling of paper, caused by the absorption of water into the sheet. The fibres expand as more water is absorbed, which can cause unsightly peaks and troughs in your paper that will remain once dry. As well as weight, cockling is also affected by how evenly you apply the paint, how absorbent the surface is and how much water is used with your paints. There is a limit to the amount of water all papers can take, but by using a heavier paper you will reduce the likelihood of cockling occurring.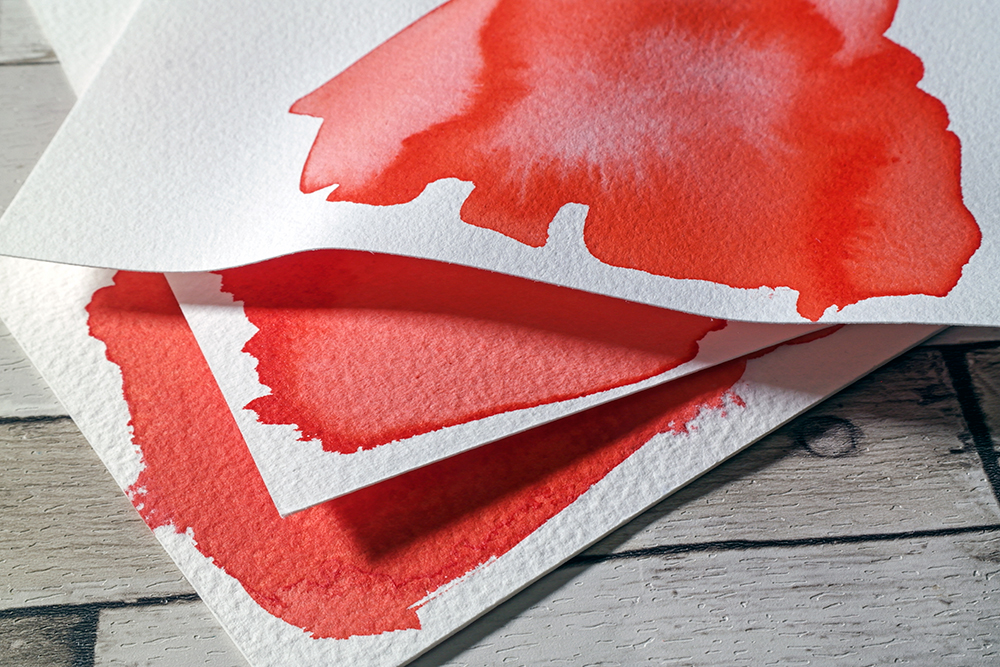 Acrylic Paint Viscosity
The type of acrylic paint you use and how you apply it will influence your choice of paper. If you're using very dilute acrylic paint or acrylic ink you'd be best opting for a heavyweight watercolour paper to avoid cockling. You can use thin layers of Soft Body (Fluid) and Heavy Body acrylics on slightly lighter weight papers without buckling. However, if you're applying thick layers of colour or are using mediums you should still stick with the heaviest weight you can afford. Artists working with acrylic paint pens in thin applications will usually be able to get away with using lightweight cartridge paper or bristol board.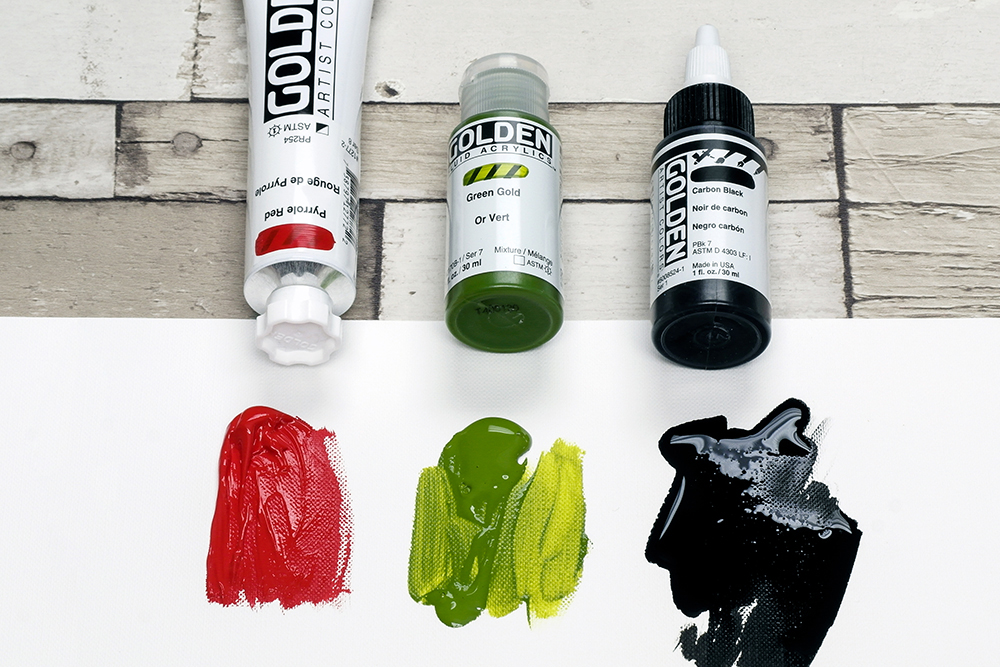 If you're using paper or card for quick studies, testing out colours or building up compositions you may be less worried about longevity. In this case, the factors above may be less important.
Our Paper Range
Watercolour Paper
Watercolour Paper comes in three textures – Hot Pressed, NOT (Cold Pressed) and Rough – and can be both internally and externally sized. The sizing on watercolour paper gives it great absorption for acrylic painting, and you shouldn't need to prime it prior to painting. Watercolour papers can be split into two categories:
Cotton Papers are the very best watercolour papers and offer superior durability. Better quality papers are usually available in a broader selection of weights – including the heaviest papers at 640gsm. This combination of durability and weight makes them ideal for acrylic artists layering colour or painting with mediums.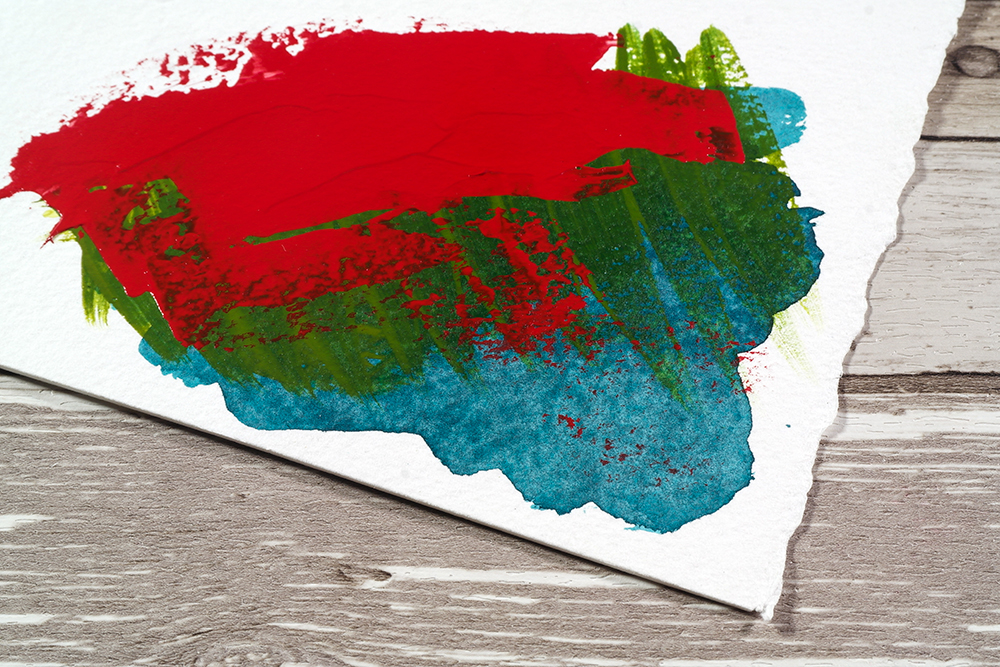 Woodfree Papers are typically available in fewer weights – generally around 300gsm – but offer a more economic alternative to Cotton. They're great if you're painting studies or quickly recording ideas, but you may find that they buckle and are generally less resilient. If you are working to a budget and want the heaviest woodfree paper then Bockingford NOT 535gsm would be a great option.
If you work with acrylic inks or acrylic paint in a watercolour-style, Watercolour Boards or Watercolour Paper Blocks are a great alternative if you find your paper cockles. Watercolour Boards are made from watercolour paper laminated onto a backing board, so offer extra stability. Watercolour Blocks are made from sheets of watercolour paper that are glued on all four sides. This lessens the amount of cockling and your painting should dry flat.
Mixed Media Papers
Mixed Media Paper is a relatively new type of paper that offers a hybrid surface falling somewhere between drawing and watercolour paper. Its surface usually has a medium, vellum texture – similar to drawing paper – but is sized so it will take wet media like a watercolour paper. They're ideal for artists combining both wet and dry media, and are especially useful for sketching outdoors where you might be using a variety of materials. The following papers are suitable for mixed media work: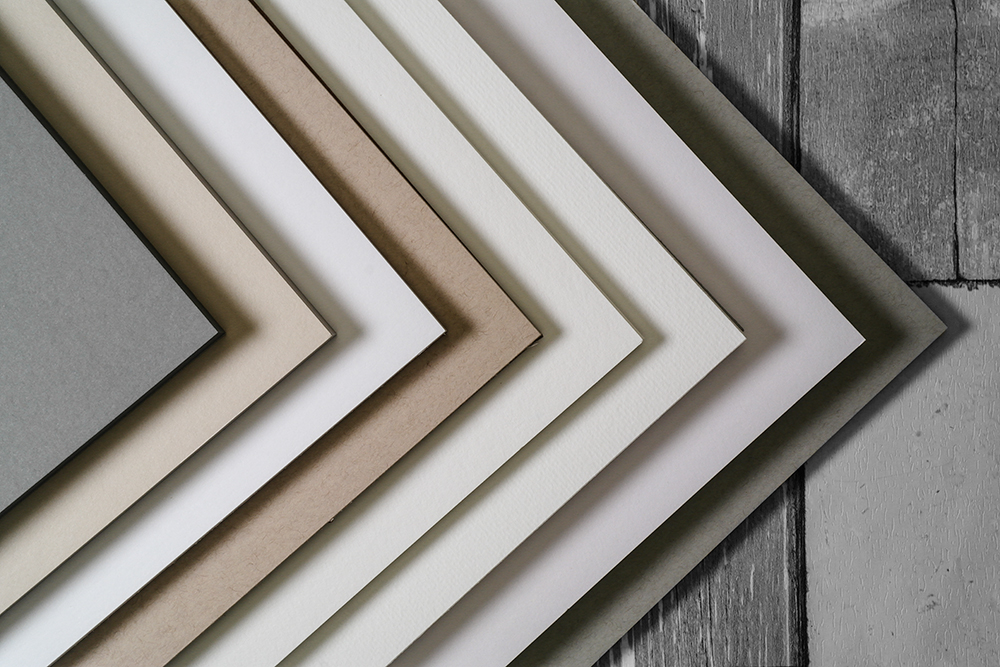 The sizing on Mixed Media papers makes them great for using with acrylic paints. Weight wise, these papers range from the lightest at 250gsm (Winsor & Newton and Clairefontaine Paint'ON) to the heaviest 300gsm (Strathmore and Canson). If you are using quite heavy applications of colour you may find that they buckle, but for light applications they should be fine.
Other Papers
Cartridge Paper
Cartridge Paper typically has a medium texture that is perfect for sketching and drawing. If you work with thin layers of acrylic ink, or acrylic paint markers then cartridge paper offers an inexpensive surface for quick studies. It isn't suitable for heavy applications of acrylic and/or mediums. In these cases the water content will make the paper warp and cockle. Cartridge paper, however, is available in quite a wide variety of weights. If you are concerned about warping its best to go with the heaviest weight you can afford.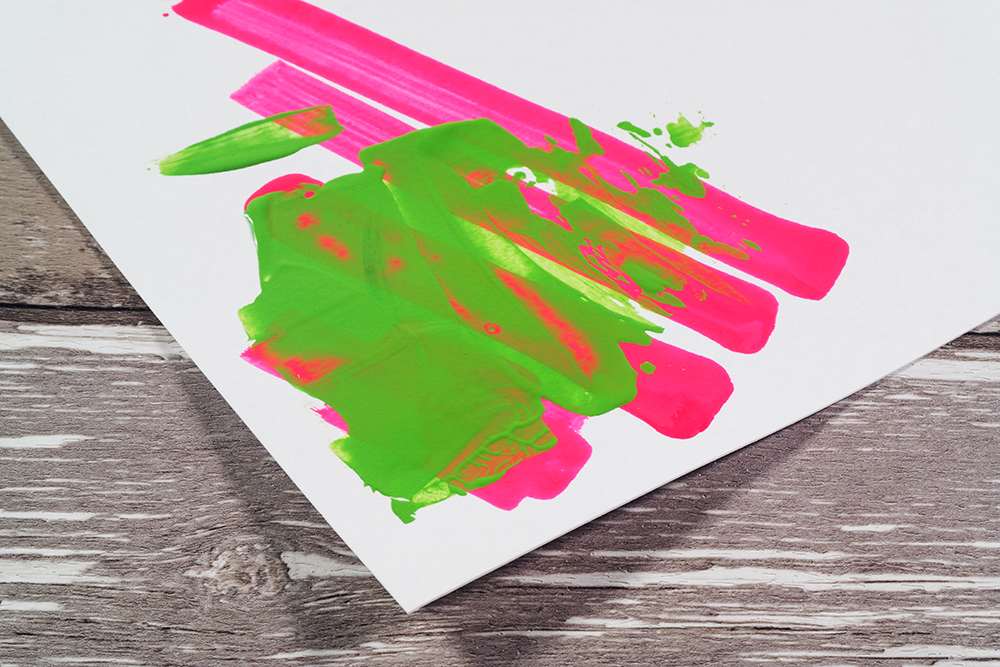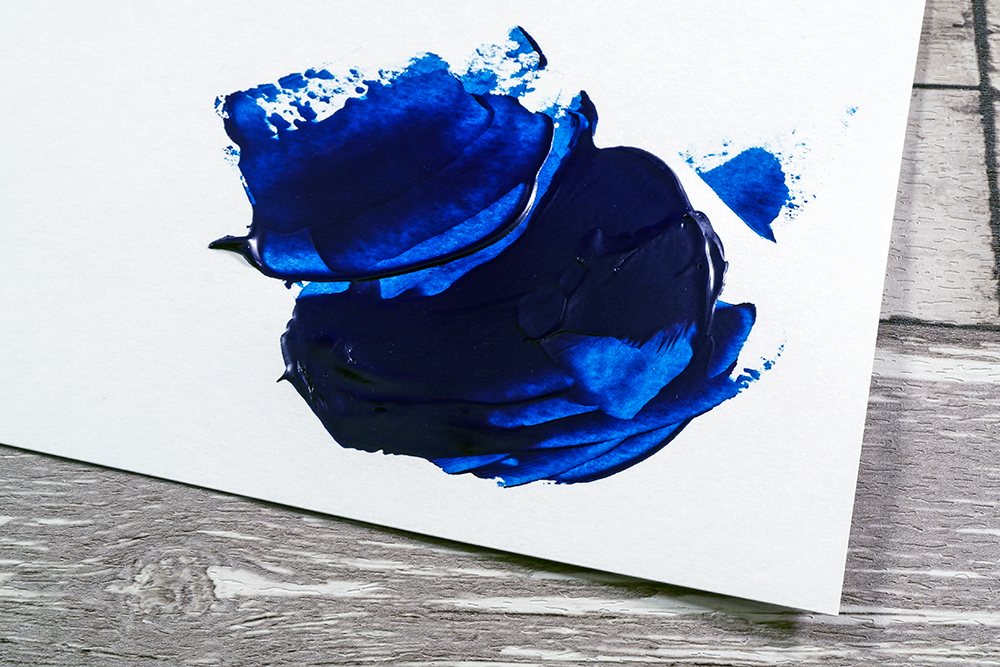 Bristol Board
Bristol Board is a fairly weighty surface with a brilliant white, smooth finish. It is made up of sheets of paper glued together under pressure to create multi-ply sheets. The result is a stiff, strong painting and drawing surface. It's popular with acrylic artists who use an airbrush to apply their paint or ink. It will also take light applications of paint that don't contain too much water.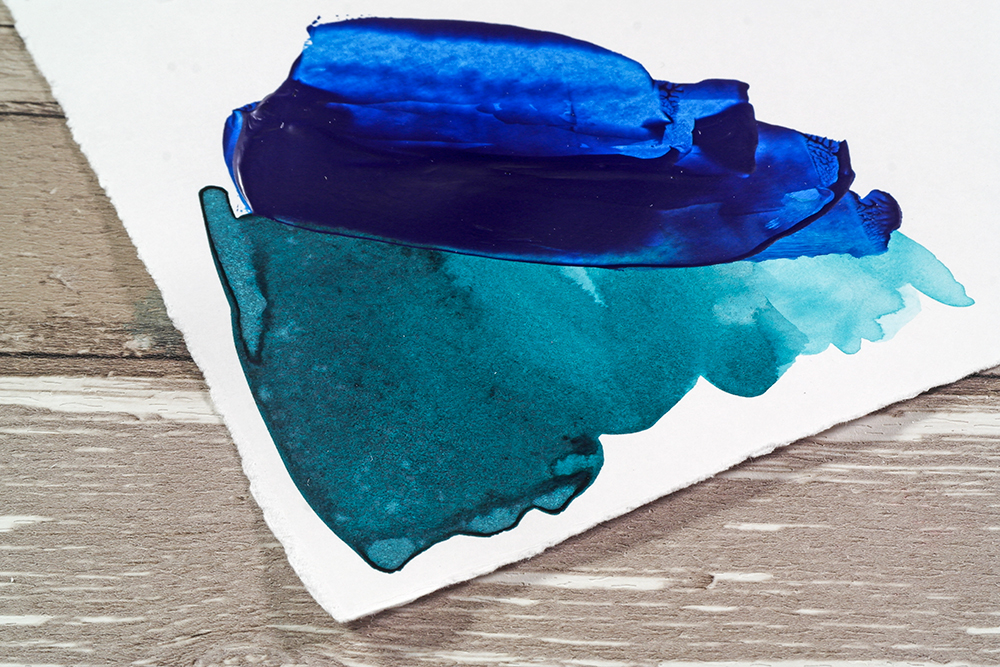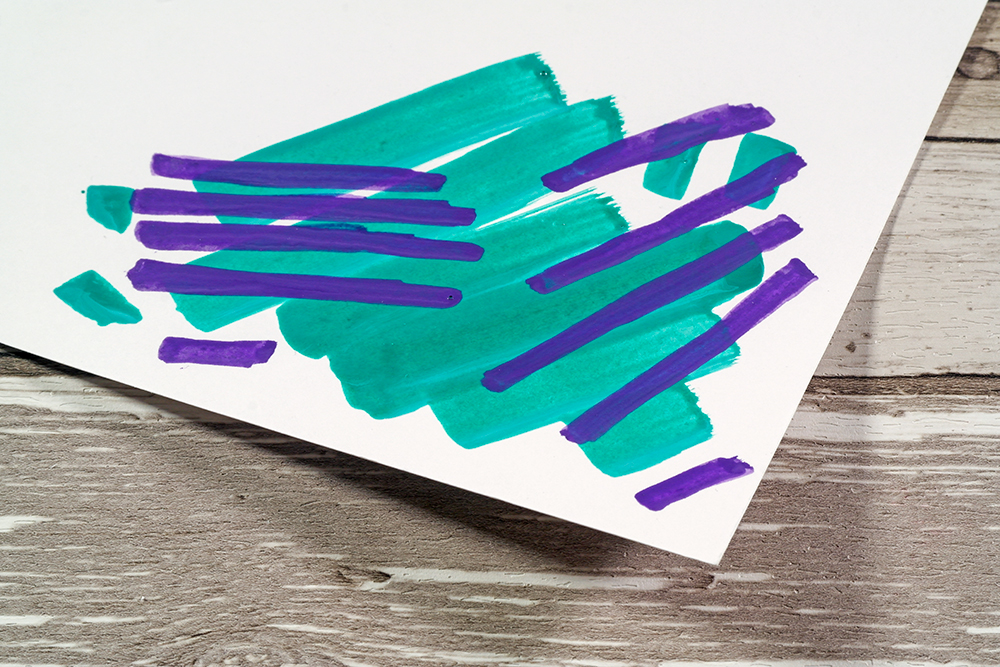 YUPO Paper
YUPO is a non-porous synthetic paper made from 100% polypropylene. It's unique properties makes it an exciting surface to experiment with. You'll notice that your paints behave a little differently on this paper compared to a more absorbent surface. As YUPO is completely non-porous, your acrylic paint can only dry in one direction – with water evaporating up from the paint film. This slows down the drying rate of your paints. Because this paper is non absorbent you'll also find that your colour stretches further and feels very slick against the surface. If you work with diluted paint you might find that your paint beads up. This causes it to form interesting patterns as it dries. This paper is also both tear and buckle resistant. YUPO Heavy Weight is also available if you are using lots of paint, ink and medium.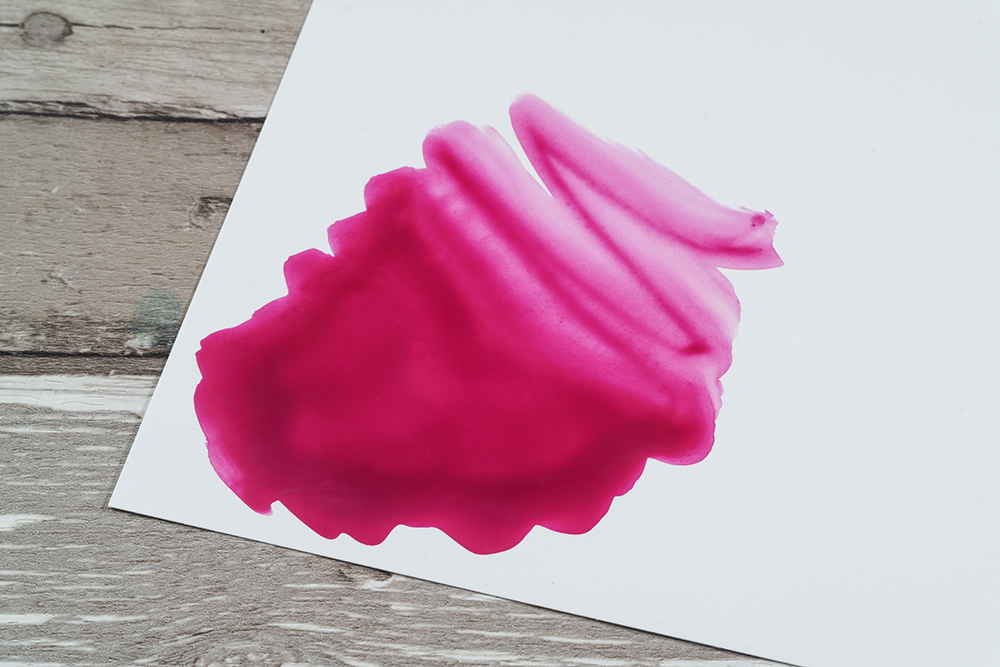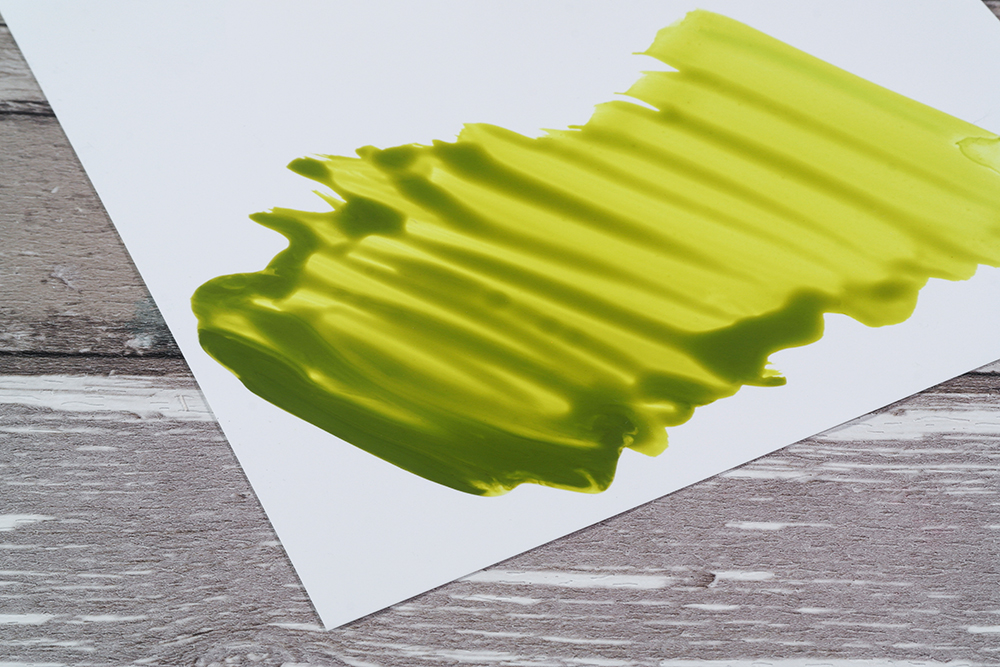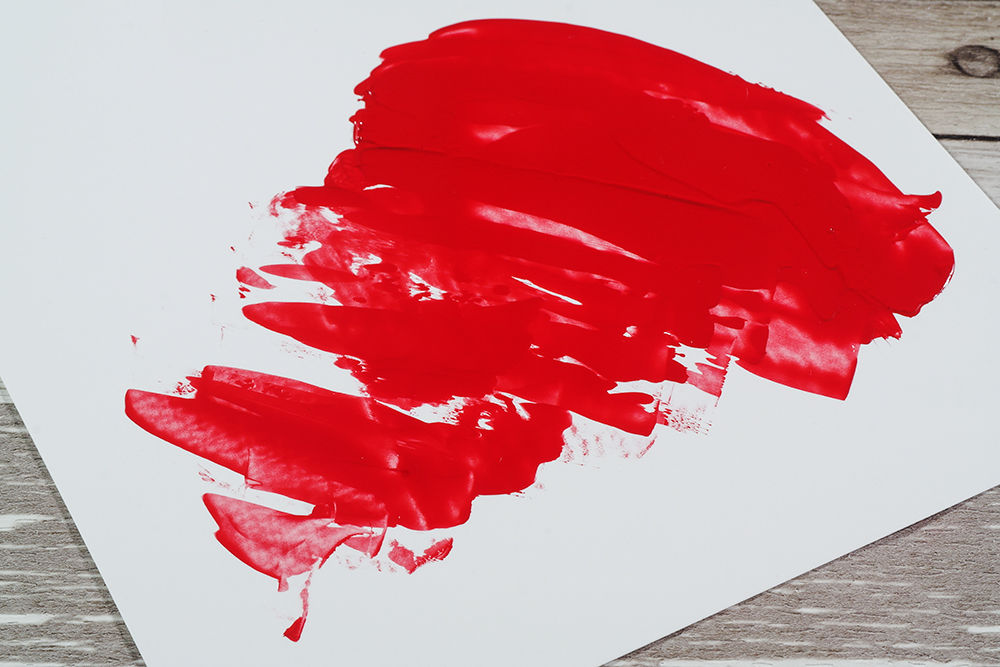 Surface Preparation for Acrylic Painting on Paper
If you're working with an Acrylic Paper then you shouldn't need to prep or prime your paper before painting. This is also true of sized surfaces (like Watercolour Paper), but some artists do prefer to add a layer or two of gesso on their paper before they begin painting. Adding a layer of Gesso will further decrease the absorbency of your paper. It will also make it a little more forgiving of rough treatment. Clear Gesso is a great alternative if you want to retain the colour of your paper. Ultimately, even Gesso is porous – so it won't completely prevent water from absorbing into your paper. To limit absorbency even further, you can use a couple of layers of Soft Gel or Gloss Medium to act as an isolation coat below the gesso.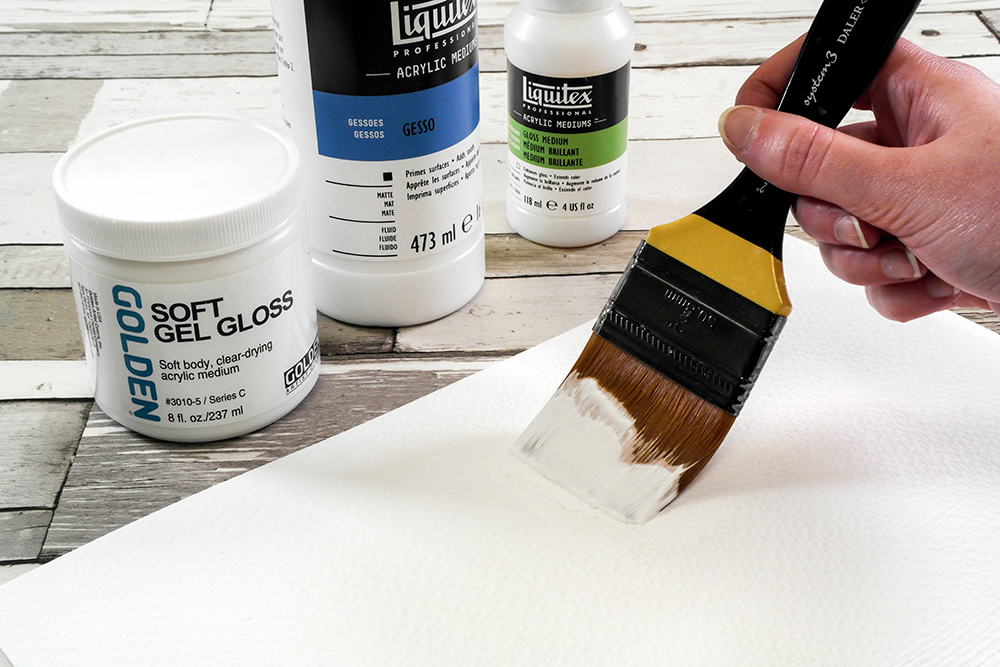 When working on very lightweight paper, you'll probably find even a light coating of gesso will make the paper warp. Taping down your paper can minimise this. If your finished study is slightly warped, you can try and flatten it the way you would with a watercolour painting. Just dampen the back with a little water, and lay flat to dry underneath a heavy object.
Adhesion Testing
Adhesion Testing is a process to test how well your acrylic paints have adhered to your painting surface. It's useful for artists testing new surfaces or those working with surfaces not typically associated with their medium. If you're trying new papers or techniques and are worried about the longevity of your work, carrying out adhesion tests can be very worthwhile. Ultimately, some adverse reactions will only show over time. But an adhesion test offers a good starting point to see if your paints and surface are compatible. Find out how to do your own adhesion test here.
Do I Need to Varnish an Acrylic Painting on Paper?
The subject of varnishing acrylics is a bit of a contentious issue. Most manufacturers advise that you should varnish acrylic paintings as a general rule. It offers a number of important benefits – namely unifying the surface sheen, boosting brightness and colour saturation, protecting against UV damage and abrasion while also allowing for easy cleaning. Although acrylic paints have some degree of flexibility, a varnished painting on paper will be considerably less flexible. Paintings on paper can be mounted onto aboard or panel to give them more rigidity, and then framed if desired.
Visit our website and discover our full range of Acrylic Painting Papers.