How I achieve dark and light skin tones with acrylics
I paint portraits – the human face intrigues me. Choosing which acrylics to buy both in terms of brand and available colours can be tricky. However, I have found joy with Winsor and Newton Galleria acrylic paints. I discovered too that with a few skilful mixes, you can have all the skin tones required for the highlights, shadows and midtones of a human face, no matter the race or skin colour of the subject.
Dark Skin Tones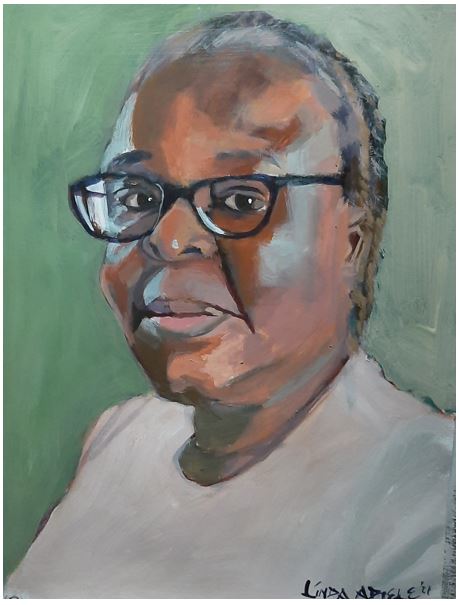 I often paint dark skinned subjects as these are the subjects readily available for life sessions or impromptu photo shoots here in Nigeria where I live.
For this expressive acrylic sketch on paper above for instance, I mixed winsor blue, burnt sienna and touches of magenta for the shadows, winsor blue and white with a touch of cad red for the cool highlights and cadmium red, cadmium orange, winsor blue and white for the warmer highlights on the jaw.
Without using black I was able to achieve the darks of the glasses and irises with winsor blue and burnt sienna with a touch of permanent magenta.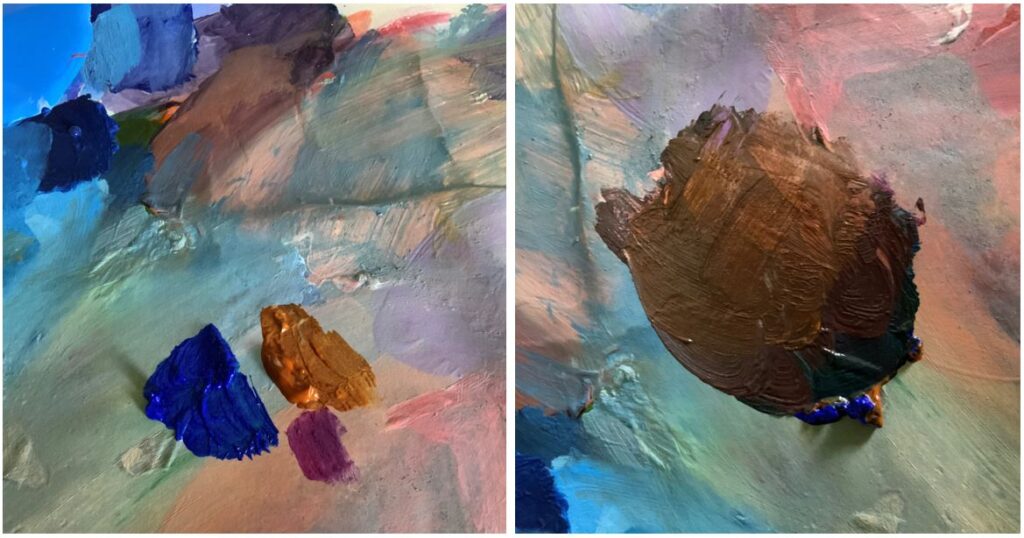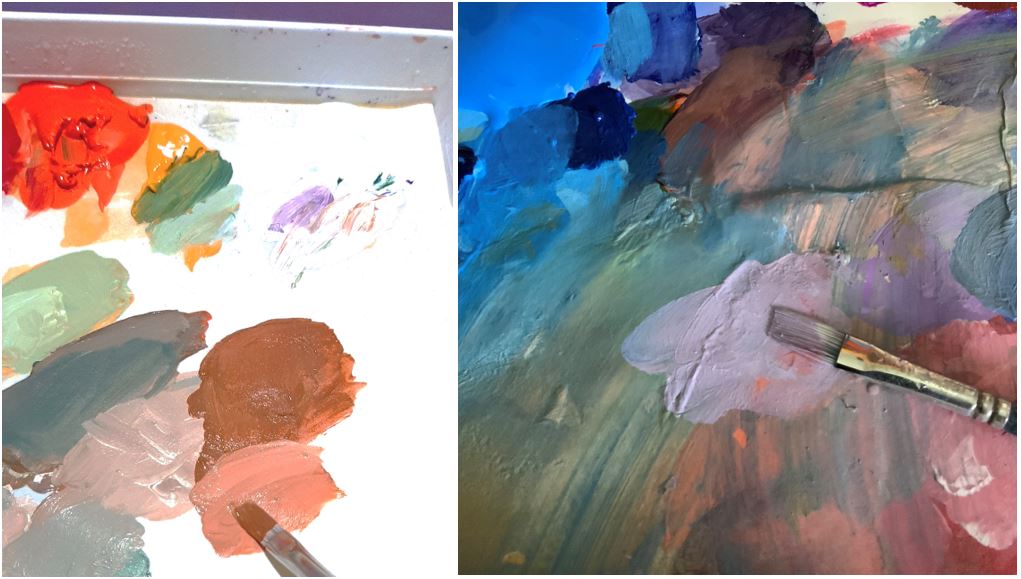 Light Skin Tones
For a lighter skinned subject, like the subject below, different mixes of cad red and white with touches of cadmium orange or winsor blue were used for the general skin tone and burnt sienna was added for the very light shadow areas (around the eyes and just under the chin).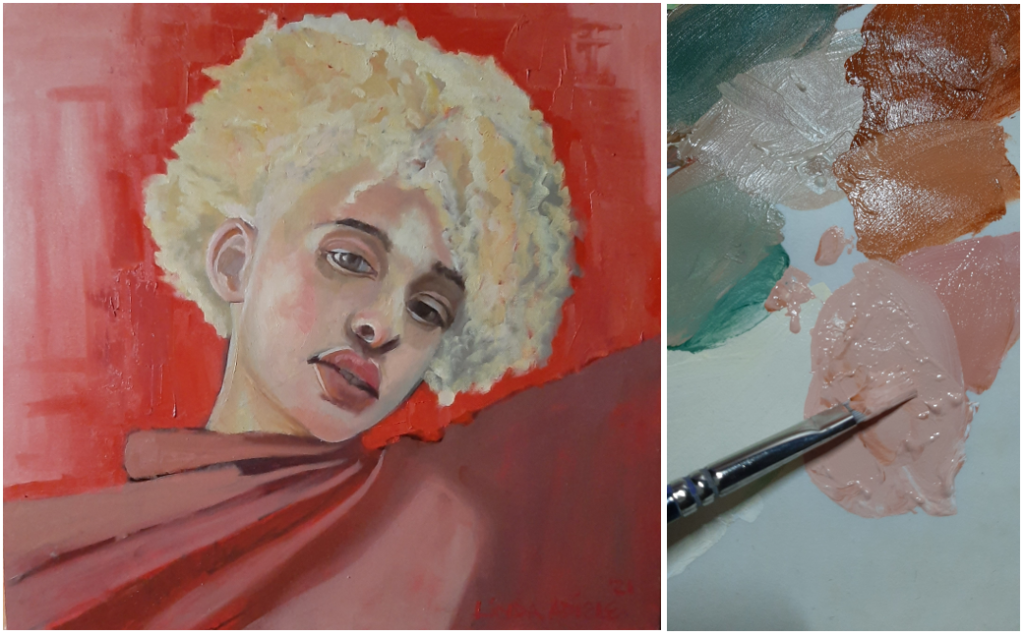 Although it is great to have precise pre-prepared colour swatches of your favourite mixes, colours can be mixed intuitively and if you continue to add a dab of a warmer or cooler colour to an already existing mix you will eventually get what you are looking for.
My top tip when painting skin tones with acrylics
I'd like to offer a few words of advice.
Acrylics have a shiny surface and will appear pretty weird and confusing if you are shining a harsh direct light on them on the palette. It is advisable (especially if you do not have great external lighting) to have diffused light that is bright enough for painting – a softbox light kind of effect works best where it is not possible to paint in natural light or outside. Acrylics also have a tendency to dry a tad darker than when initially mixed.
There is a learning curve involved (and several ounces of discipline!) if you want to paint with acrylic paints.
---
Linda Adiele is a self taught artist based in Port Harcourt, Nigeria. She recently became a professional visual artist, leaving her 9 to 5 job as a HR professional. She was fairly comfortable painting in oils at this time. At some point, she decided to try acrylic paints. She enjoys portraying the beauty in the world around her.
You can find out more about Linda and her work on her website: lindaadiele.com