Express yourself with Winsor & Newton Jewel Like Colours
A new introduction to the Professional Watercolour range, these five jewel-like colours are made with the purest pigments. Offering unrivalled transparency and lightfastness that will last a lifetime, these expert colours open up endless creative possibilities. Wonderfully expressive, these colours are perfect for capturing anything from summer night's sky to mysterious waters.
When Winsor & Newton first established themselves as creators of artists materials one of their goals was to develop new products with the artist firmly in mind – and the addition of these new Jewel-like watercolours is testament to that aim. Originally introduced as part of the limited edition Desert and Twilight watercolour ranges, these five expressive shades have been brought back by popular demand! The new range includes – Transparent Orange, Quinacridone Violet, Aqua Green, Smalt (Dumont's Blue) and Cobalt Green Deep – which now form a permanent part of Winsor & Newton's Professional Watercolour range.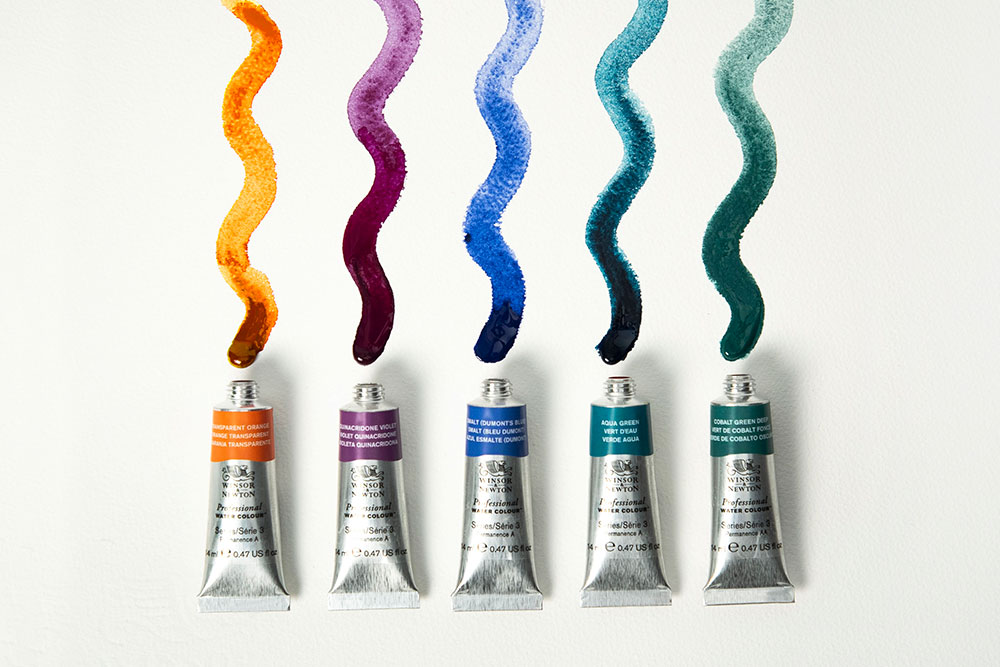 These colours have been specially formulated using only the finest artists pigments to ensure that they deliver with optimum brilliance, richness, depth and lightfastness. They offer a dramatic palette that is perfectly suited for painting atmospheric skyscapes, ablaze with glowing embers, mysterious waters or enchanted forests – although they can be used for even more! Find out more about each colour below.
Transparent Orange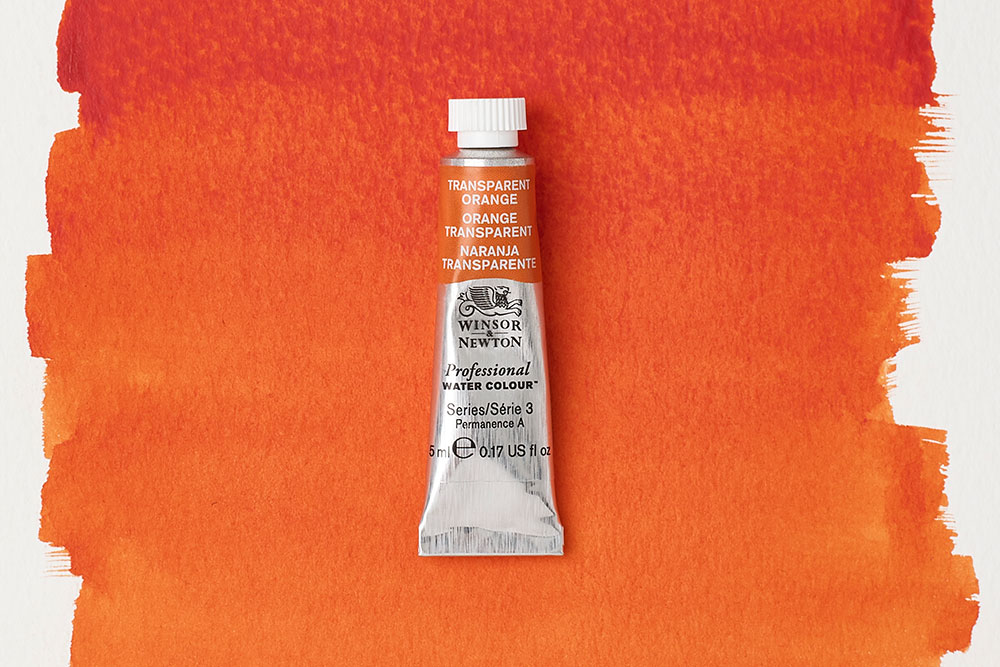 Transparent Orange is a lively orange with vibrant and strong colour – on the palette it veers between being a primary and earth tone. Red-leaning, this hue offers intense and extremely bright colour that evokes the feeling of the midday in a blazing hot desert. It's appearance can vary dramatically from its masstone and undertone. By applying the paint in different ways you can get quite different results. When used quite thickly the colour layers to become a strong red. When thinned with water the colour transforms into a vivid orange.
Pigment: DPP | Transparency: Transparent | Permanence: A – Permanent
Quinacridone Violet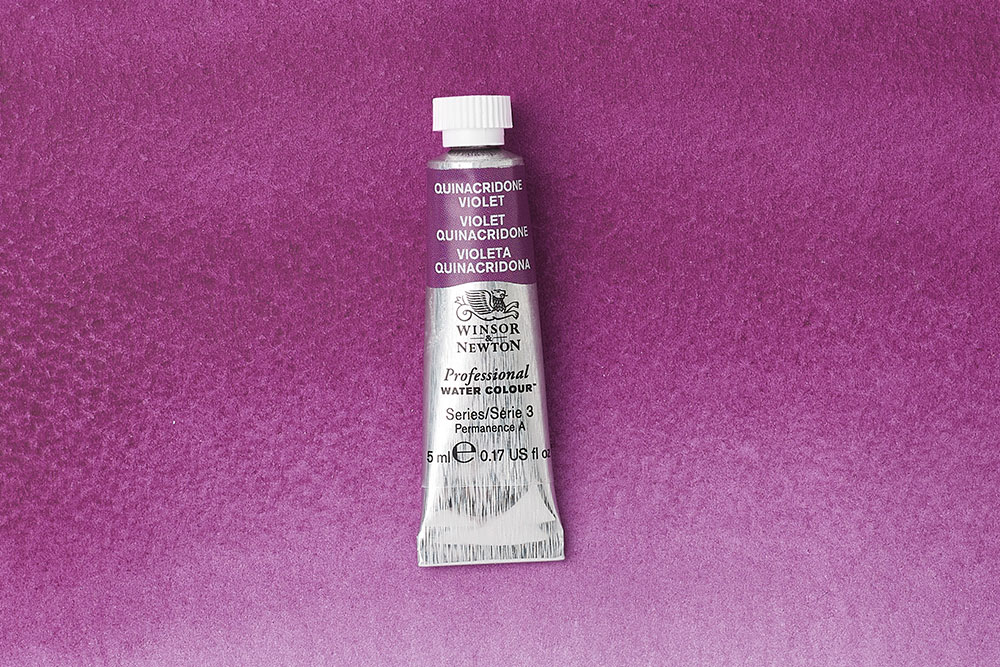 Quinacridone Violet is a vivid violet pigment with subtle pink tinges and its formulation is based on the transparent Quinacridone pigment introduced in the 1950s. This bold violet is semi-transparent in composition and offers a clean, daring take on a traditional purple. In use, this colour is evocative of a fleeting sunset and can perfectly capture that hazy transition from day to night. It is an excellent colour to conjure up images of distant rays lighting up the sky, as billowing clouds are lit majestically in the evening air.
Pigment: PV55 | Transparency: Transparent | Permanence: A – Permanent
Smalt (Dumont's Blue)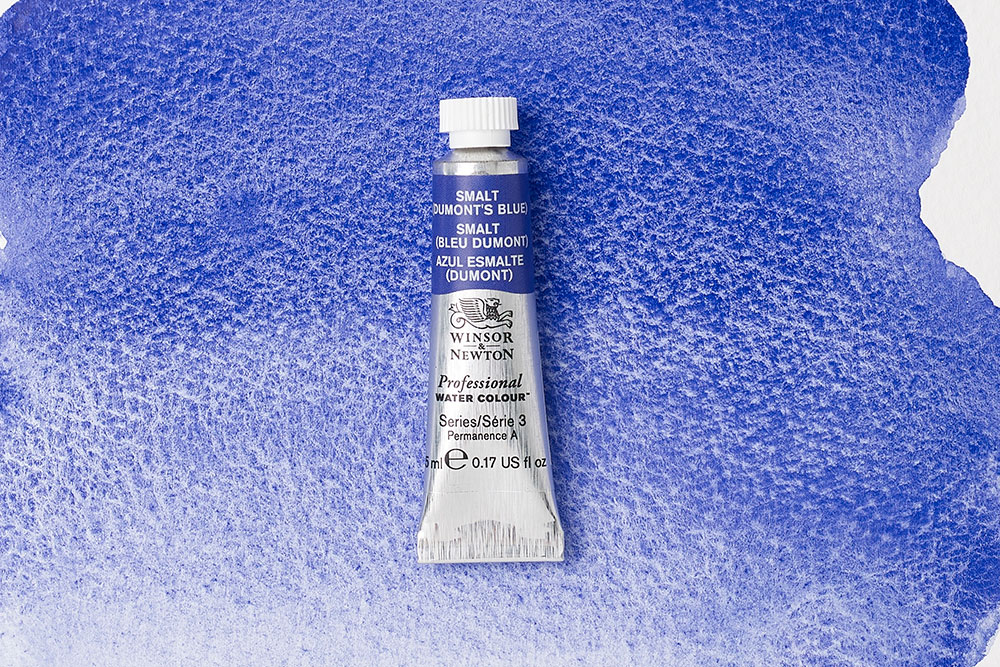 Smalt (Dumont's Blue) is an iconic colour steeped in rich history. It was originally used in classical stained glass and pottery. In use this colour has a slight sheen that will set alight your skies and add lustre into still life work. It can easily be used to render deep, rich shadows or to create delicate pale washes making it an excellent choice for capturing the atmosphere of the 'blue hour'.
Pigment: PV15 | Transparency: Transparent | Permanence: A – Permanent
Aqua Green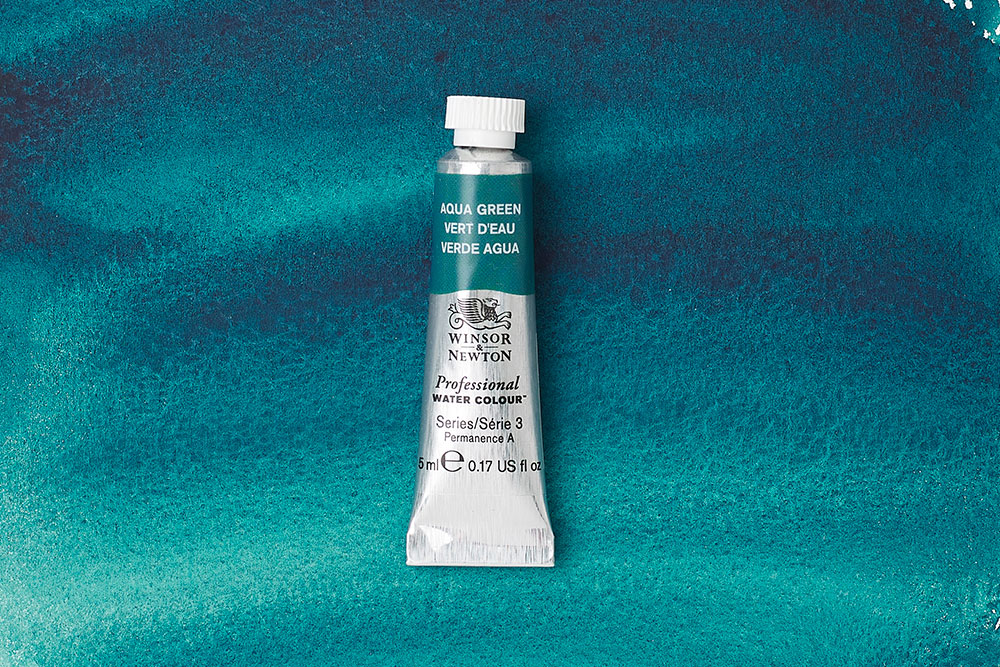 Aqua Green nestles on the palette precisely between green and blue and it's semi-transparent undertones bring serene luminosity. In use it is light and strong – perfect for capturing anything from deep water to the afterglow of a dimming sky. It's unmistakably cool tones lend themselves well to creating a feeling of understated serenity. A calm, silent colour – it is perfect for capturing tranquil waters, deep ocean or even the afterglow of a dimming sky.
Pigment: Phthalo | Transparency: Transparent | Permanence: A – Permanent
Cobalt Green Deep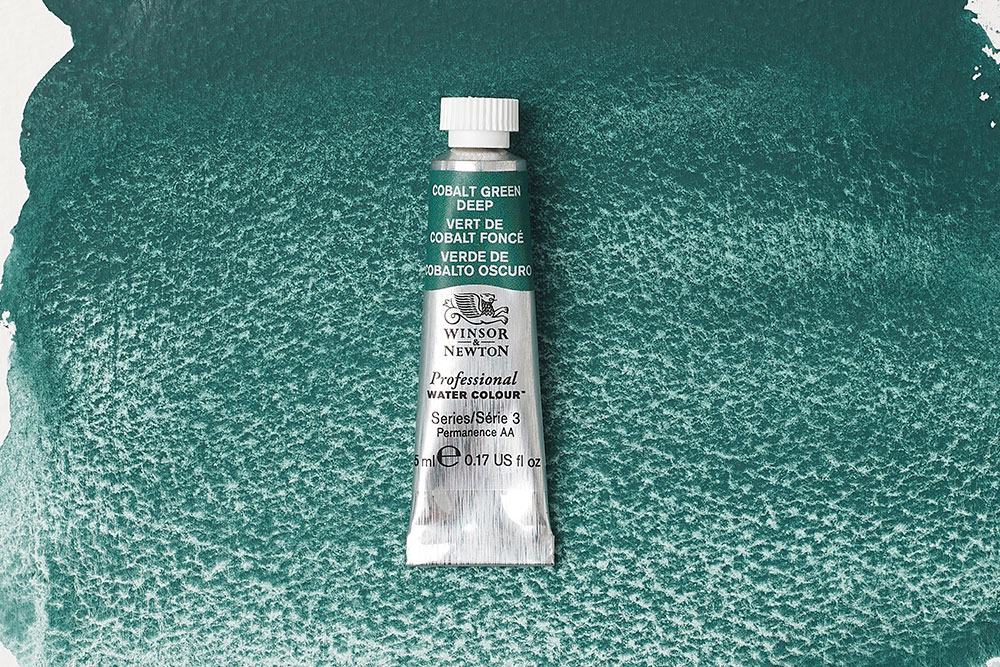 Cobalt Green Deep boasts a richness that will introduce a variety of beautiful opaque tones to your palette. It has a strong blue undertone and the contrast of two seamlessly melded shades results in plush colour. These properties make Cobalt Green Deep particularly good for creating striking effects reminiscent of forest floors and overcast skies. It's wonderfully rich colour is superb for painting the beautiful tones of ebbing light filtering through a forest canopy.
Pigment: PG26 | Transparency: Opaque | Permanence: AA – Extremely Permanent
Try out our Jewel Colours Watercolour Tutorial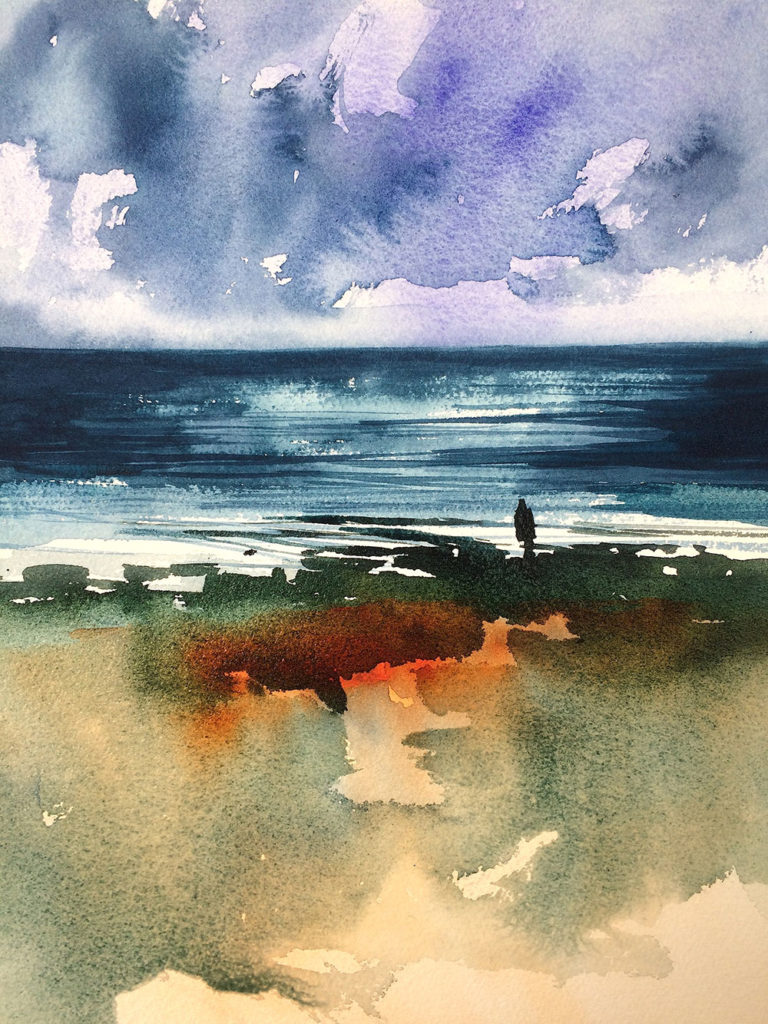 Inspired to try out this exciting new palette? Why not visit our Winsor & Newton Professional Water Colour – Jewel Colours Tutorial 'Beachcomber' and follow Glyn Macey's easy, step by step instructions on how to create this expressive beach scene using just these new colours! Featuring only nine steps this simple tutorial includes dry-brush, wash and wet-in-wet techniques that result in an atmospheric artwork!
Visit our website to see the full range of Winsor & Newton Professional Watercolours