Exhibiting Your Work
"I just like to paint for myself". Humans, consciously or subconsciously, are programmed to accept or face challenges and the same is with your art. In this article we take a look at the challenges and rewards of exhibiting your work. I'll also offer suggestions to get you started.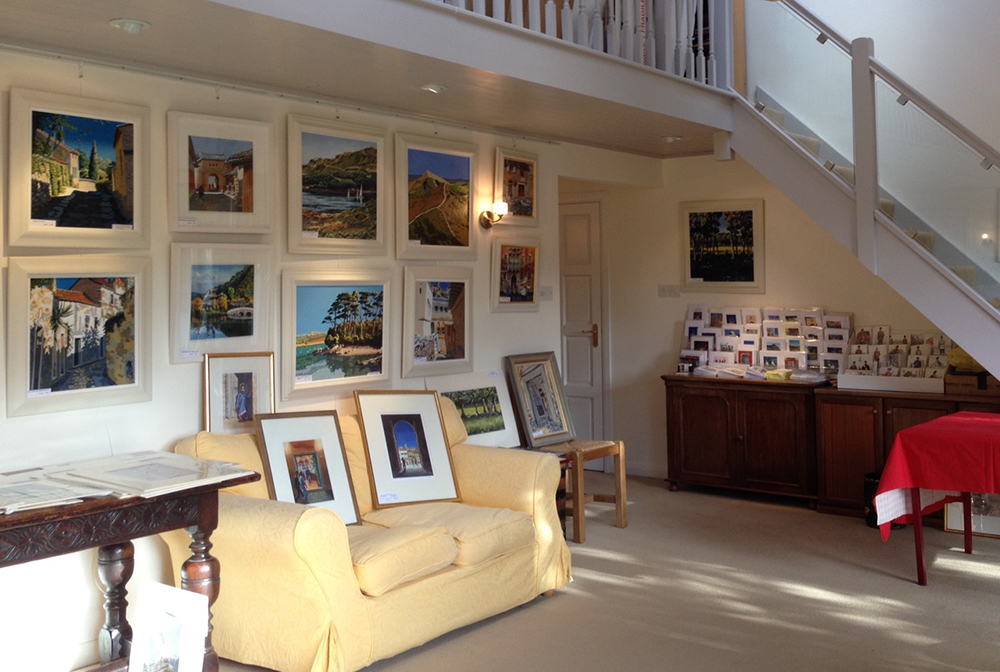 Your comfort zone – is that all you want?
There are artists who will not exhibit, whether that's because it's a fear of being judged, worry about not being good enough or simply not knowing how to go about it. If you are one of them, I suggest that you give it a go as it can be a most useful and enjoyable experience: from a personal challenge, to learning so much from other exhibitors and making likeminded friends.
"I just want to paint for myself" means painting only for your favourite and most unhelpful critic. Will that aid improvement? If you are in an art society, doesn't the work of fellow members make you want to experiment with something new and/or harder? Some Societies and Art Groups are struggling to survive and survival is dependent on artists giving of their best skills.
If nervous (that goes with the territory however skilled) aim at local events and support your Art Group. It's a great way to build your confidence and, if successful, move towards something a bit more challenging in your area, town, county. Search the internet for exhibition opportunities nearby.
Go on, pop your comfort bubble and drop your 'pebble' in the 'pond' and steadily work towards the ever wider 'ripples'! And another thing: it's so rewarding if your painting hits an emotional spot in a viewer…..who then might turn into a buyer!
How to Get Started with Exhibiting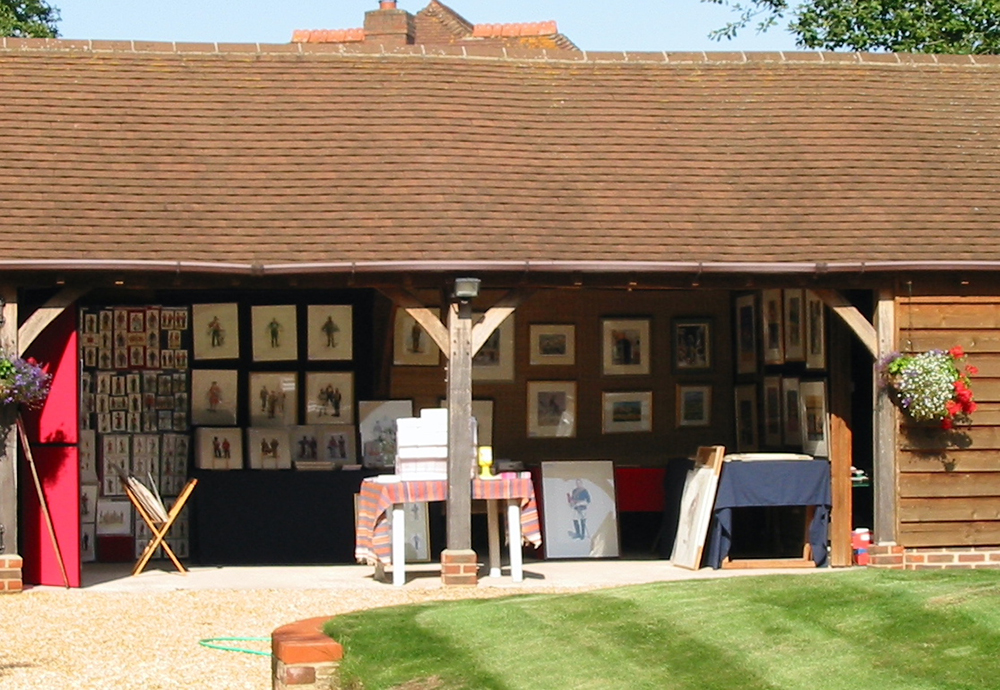 There are organisations on Facebook and Instagram that publish exhibitions open to entries. The Covid pandemic has produced more online exhibitions and there's no need to show your face if feeling shy!
Maybe you might join your area's Open Studios or art trails to test the water.
The Rewards of Exhibiting
Firstly, being accepted for an exhibition gives you a sense of reaching the required standard and should help boost your confidence.
Make sure that you tell people about your exhibition, this will raise your profile. Some of your friends might not even know you paint! Don't forget to share on your social media too, you might get a few new likes and shares.
If you are taking part in a group exhibition then there is an opportunity to expand your network, make sure you grab every opportunity to ask everyone you meet to join your email mailing list or to follow you on social media. Your new arty friends may ask you to join another exhibition in the future too.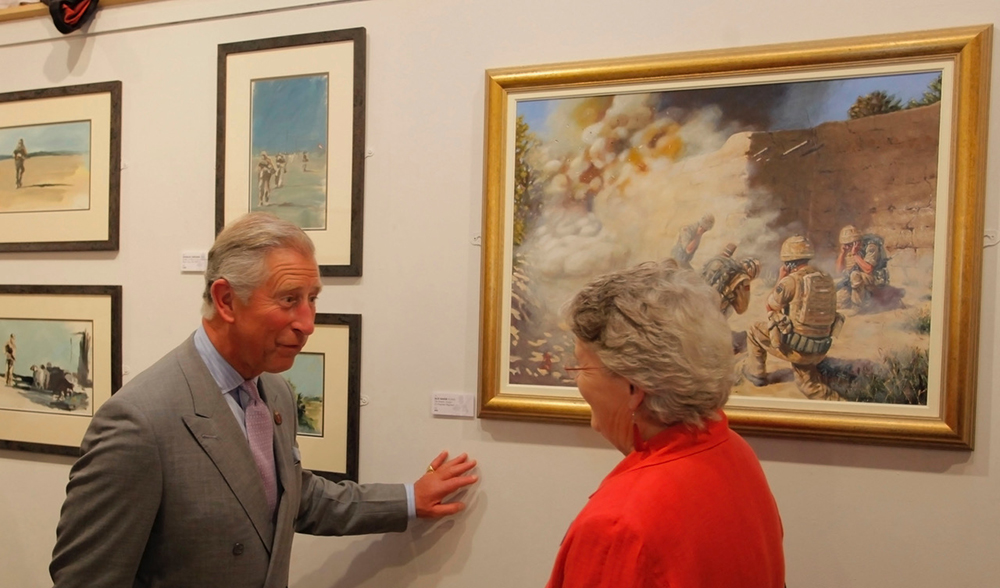 Exhibiting also gives you an opportunity to get feedback on your work, this might give you new ideas or identify areas to develop your work.
As we can see taking part in exhibitions is very rewarding, but if you are selected for a prize or highly commended, that really is a big fat cherry on the cake! An award shows that the judges have collectively agreed that you have hit the mark!
My very first prize was a paint-box for 'Daniel in the Lion's Den' when I was 10, presented by Francis Russell-Flint ROI. Sadly, the picture and paint-box disappeared very many years ago.
Does any one prize stand out more than others? No, they are all a wonderful surprise but, if I had to think of one, it was the Chemring Prize in an art society some years ago. I was manning the sales desk busily and didn't hear until I was lifted bodily from my chair. Even then, I didn't know which painting, and happily directed those who enquired to the wrong one!
---
About Alix Baker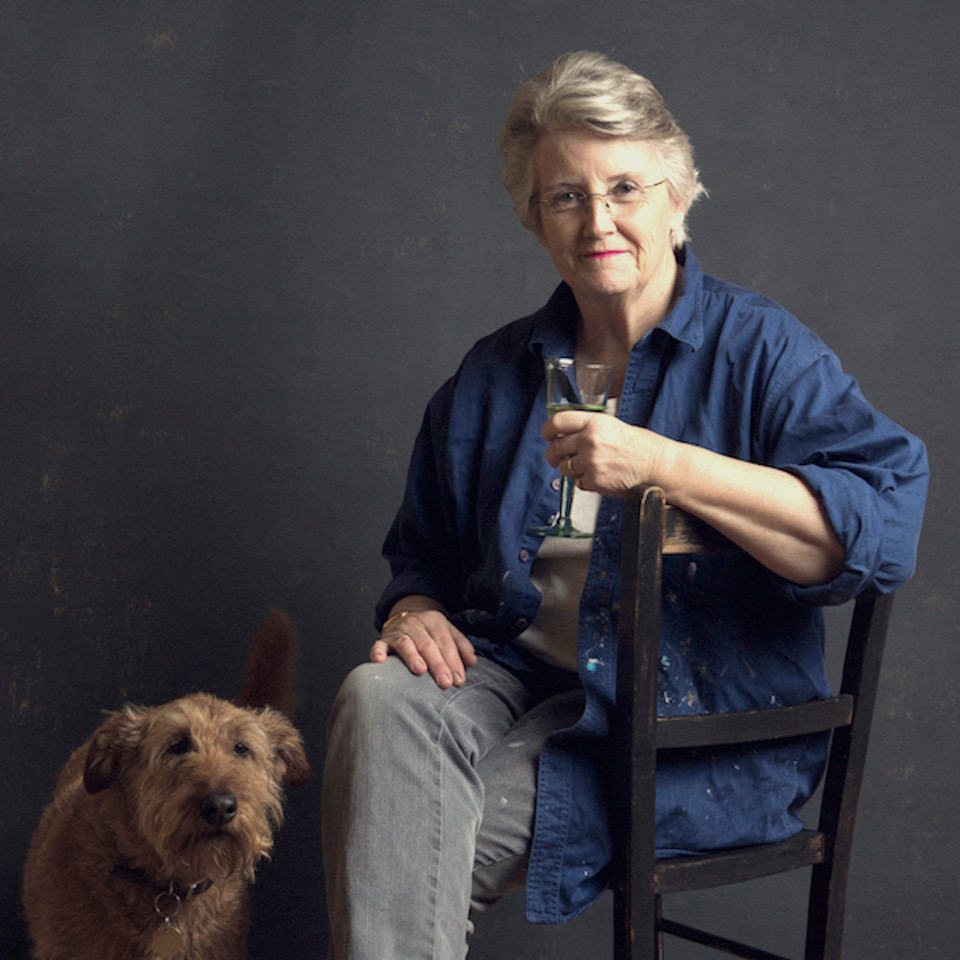 Alix Baker (PCAFAS UA) has spent the greater part of her art career as a military artist and historian. She has worked on official commissions for military units and museums, and collectors worldwide. Alix also contributes to history books and specialist journals. Her work includes many other subjects in several styles and media and she exhibits widely in London (ROI, RSMA, RBA, SWA and others), the home counties and abroad. Alix is lucky to have received many awards. She judges art for exhibitions and writes occasional articles on the pursuit of art as a profession or hobby. On several occasions she has been the subject of study by A Level and GCSE students. Alix lives in Longparish, Hampshire and is a member of several national and local art societies. Find out more about Alix on her website or on her instagram account.