Celebrating Pop Art With Roy Lichtenstein
Where it all began
Unlike many famous artists, Roy Lichtenstein enjoyed a privileged childhood. Born in New York on October 27th, 1923, his father was a successful real estate developer who was able to send him to private school.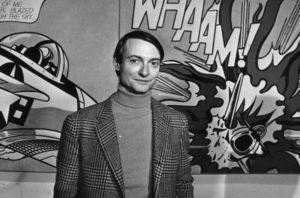 Lichtenstein studied art as a teenager at the Parsons School of Design, choosing watercolour as his specialism, as well as taking extra classes at the Art Students League. He undertook both an undergraduate degree and master's degree in Fine Arts, from which he had to take a short break in order to head to Europe as a part of the World War II efforts.
Early career
After graduating from Ohio State University, Lichtenstein dabbled with teaching and a brief stint as a window display designer and then an industrial designer. He started to exhibit his works in galleries throughout the USA, encouraged by his first wife, Isabel Wilson Sarisky, who worked at a gallery in Cleveland.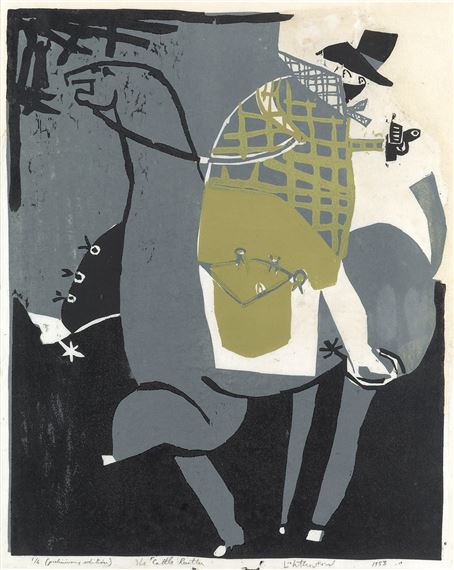 His style varied tremendously in the early days, as he tested his hand at various different artistic styles from history, following a similar theme of mythology and folklore throughout his work. He often used his art to poke fun at popular themes, with one of his first pieces, Cattle Rustler, aimed at the idea of cowboys and possibly influenced by works by Salvador Dali.
Pop Art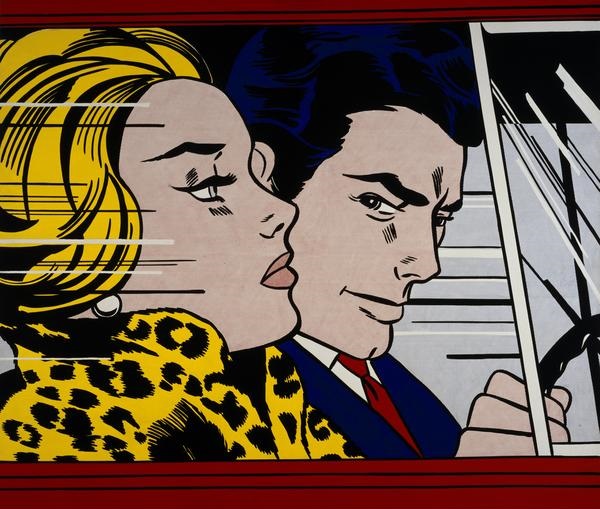 Lichtenstein was considered to be the pioneer of the Pop Art movement, despite coming under fire for being unoriginal and for simply copying popular images. However, art critics later applauded the way he created his comic-book scenes, using a combination of hand-drawing and mechanical printing to make the bold, bright images.
Lichtenstein denied any notion that he simply borrowed ideas from comic books, insisting that he would only ever create a depiction of the object and that he was more interested in the abstract ideas that the object would evoke. He was drawn towards finding the most unattractive subject matter and then using his artistic abilities to improve it.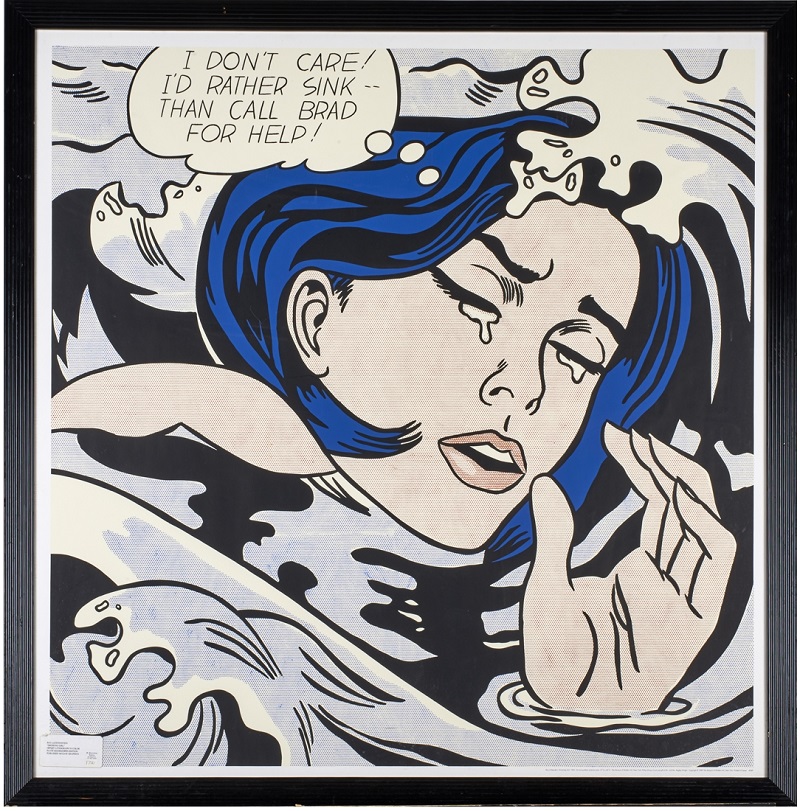 One of his most famous pieces from the Pop Art era was Drowning Girl (1963). Thought to have been inspired by a scene from DC Comics, Lichtenstein edited the image to suit his own artistic agenda. He was fascinated by the detached way that emotions were portrayed in comic style and used bright, bold colours to emphasize the drama of the image.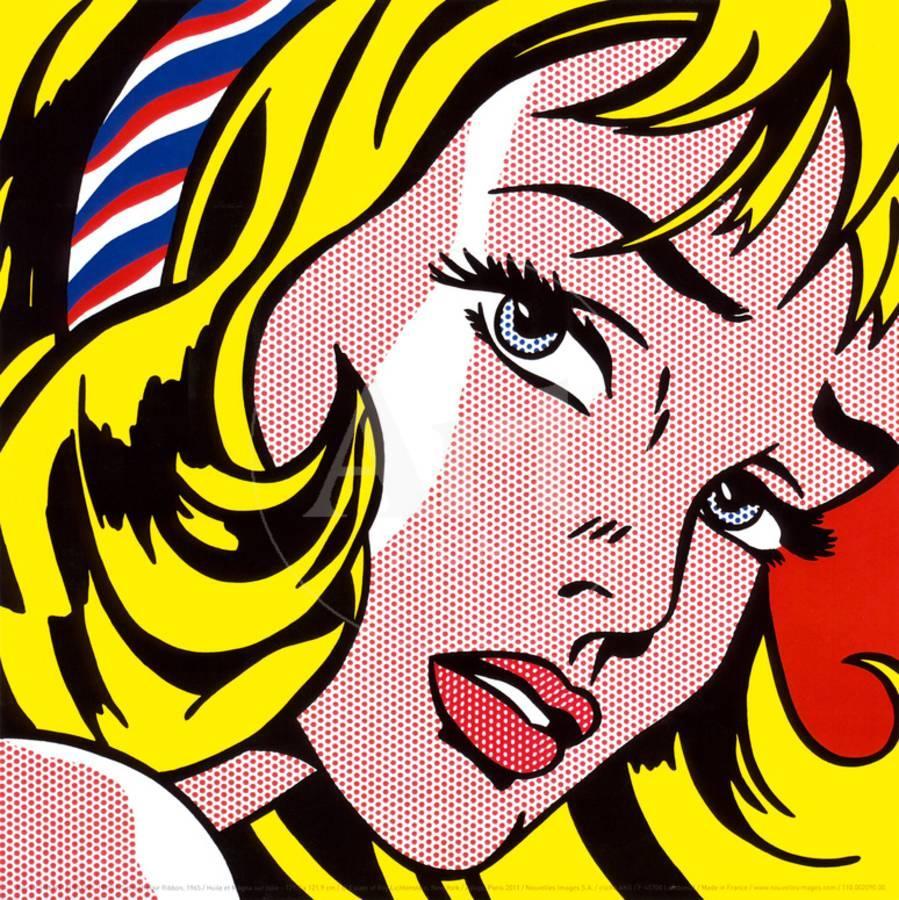 Later Works
In the 1970s, Lichtenstein grew tired of the Pop Art phenomenon and found inspiration in artists with cubist or surrealist backgrounds, such as Picasso and Dali.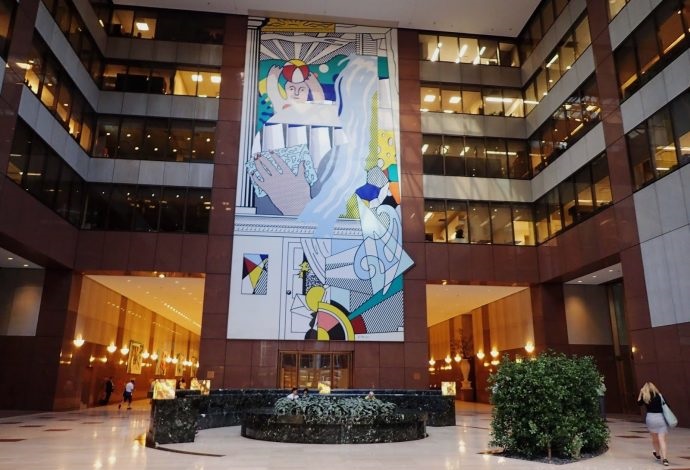 While he retained his sense of fun and drama with his trademark comic style, he turned his attention to bigger projects, including a huge mural at the Equitable Tower in New York and several series of paintings.
By the end of his life, he was spending up to ten hours a day in his studio and had won numerous awards and accolades for his work.
After Death
Lichtenstein died unexpectedly of pneumonia on September 29th, 1997. His works still command huge figures today, with one of his paintings, Ohhh…Alright, selling for almost $43 million in 2010.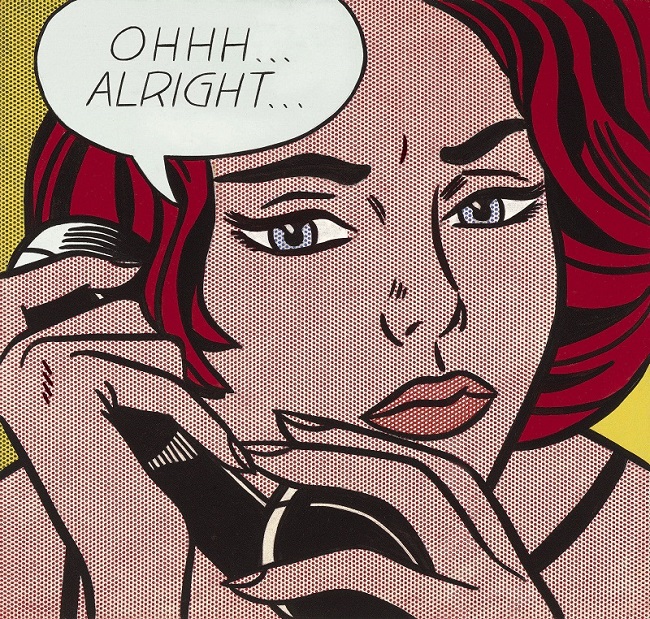 Despite being so severely revered with the birth of Pop Art, critics today can see a sense of humour behind the works, which worked as a breath of fresh air amongst the angst of many artists of the time. Along with his peer, Andy Warhol, Lichtenstein's name is synonymous with the Pop Art movement.
Sources: