5 Free Online Watercolour Painting Tutorials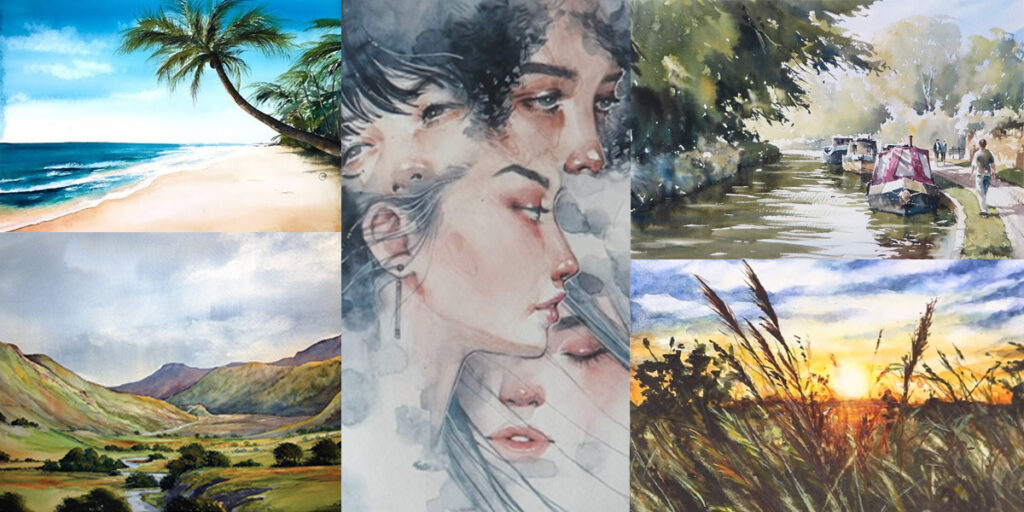 With YouTube tutorials, artists blogs and free online courses, there is no shortage of watercolour painting tutorials online. Deciding where to start can be a daunting task. Should you try and find the most popular watercolour artist on YouTube and follow their tutorials? Or find a free online course? It can be a bit overwhelming.
To try and cut through the clutter and help you on your way, we've put together a list of 5 free online watercolour tutorials to get you started.
Painting a Sunset with Kirsty Partridge Art
One of our favourites here at Ken Bromley Art Supplies and with nearly a million YouTube subscribers she is clearly doing something right. We love the watercolour tips and tutorials by Kirsty Partridge Art, of which there are plenty.
In the video below Kirsty takes you through a beginners watercolour tutorial on how to paint a sunset.
Painting a Hilly Landscape Charles Evans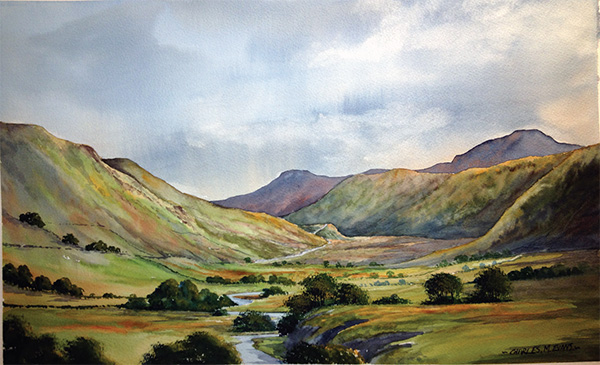 Charles Evans is an artist we have featured a couple of times on our blog and is famous for his long-running TV series and for his art classes. One of our favourite tutorials of his is where he demonstrates painting a hilly Scottish landscape.
You can follow this step by step tutorial here.
Painting Canal Reflections with Paul Weaver
Another artist we have featured quite regularly on our blog is Paul Weaver. Paul specialises predominantly in watercolour and a great step by step tutorial worth following of his is the canal reflections tutorial from earlier in the year.
You can follow this tutorial here.
Painting a Paradise Beach with Maria Raczynska
If you want to be taught by a professional watercolour online instructor, then taking a look through Maria Raczynska's videos on YouTube is a great place to start. Maria's started her YouTube channel in 2016 and has grown it considerably fast since then, her videos have been viewed over 28 million times.
The video below is one of Maria's most popular videos where she takes you through a tutorial on how to paint a paradise beach in watercolour. She also shows you how you can use masking fluid in your watercolour paintings.
Painting Faces with Kelogsloops
Hieu also known on YouTube as Kelogsloops is an Australian artist with just over 800,000 YouTube subscribers. You can see the influence of anime in a lot of his work and this was one of the reasons we wanted to include him in our list.
Faces can be a daunting subject for a watercolour painting and in the tutorial below Kelogsloops takes you through his method.
We hope you've found the above tutorials useful in your watercolour journey. Don't forget, if you're low on art supplies and need to stock up on any watercolour paints, paper or brushes we sell them all on our website.