Watercolour Paper Packs
A wide range of artists' quality watercolour paper, cut to size and delivered flat-packed to your door. We have over 14 years experience at shipping paper safely in flat packs to our customers.

All paper is supplied in packs of 5 full Imperial size sheets which are 30" x 22" (76cm x 56cm) for all makes below except Fabriano 5.
In the 1/2 Imperial pack, you'll get 10 sheets at the size 22" x 15"
In the 1/4 Imperial pack, you'll get 20 sheets at the size 15" x 11".

New video from the makers of Bockingford and Saunders Paper showing how paper is made.
It's worth taking a look at!! Cick Here.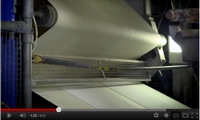 Up to 45% off RRP!